Ready mix concrete resource
[VIDEO] What is in-transit concrete management?
Concrete mix design
From the first water reducers, invented in the 1930s, to superplasticizers, polycarboxylates (PCE's) and other advanced admixture technology, macro fibers, supplementary cementitious material (SCM), to aggregates and new ways of conceiving concrete mix designs, the methods and ingredients for achieving a given concrete performance are endless. We investigate some best practices and trends impacting current concrete mix design below.

How two buildings in Seattle achieved high-strength concrete
The Two Union Square building, in Seattle, Wash., achieved a compressive strength at 19,000 psi (131 MPa), one of the highest on record when it was constructed in the late 1980s.
Monitoring mix design performance
A ready mix concrete management system manages slump in transit and monitors load data over time for, among other reasons, optimizing concrete mix designs. Never before has there been this heightened level of visibility into the concrete mix, both immediately and collectively for identifying trends.
Fly ash yields benefits for ready-mix producers, but…
Replacing a certain percentage of Portland cement with fly ash imparts workability, allowing the concrete to be placed and finished more easily. However, there are concerns now about fly ash shortage. Due to economical conditions, many power plants have been converted to use natural gas instead of coal in their operations. Although new admixtures and concrete mix designs can achieve what's called "control flow concrete."
Achieving high flow with reinforced concrete
Control flow concrete is a new category of concrete that bridges the gap between traditional and self-consolidating concrete. In many ways, control flow concrete provides the best qualities of both; it has very robust high flow properties, but without the need for costly concrete mix design adjustments and quality control.
What type of concrete is best for my building project?
Many factors need to be considered formulating a concrete mix design. First, consider where the concrete will be used. For example, control flow concrete is ideal for most slab on grade and formed concrete applications, while self-consolidating concrete is advantageous for use in highly reinforced and very difficult to cast applications.
Using the right concrete mix design
Control flow concrete is a new concrete category created to alleviate concerns when sacrificing strength for workability (increased concrete slump). It gives concrete producers the ability to create a flowing concrete (with a slump flow between 16-25 inches), using standard concrete mix design proportions.
Mitigating risks in concrete production
Small variations in coarse or fine aggregates in the concrete mix design can have a dramatic effect on the concrete's overall performance. The size, shape, absorption and texture of aggregates will impact the strength, durability and workability of the concrete.
Water reducers: The first concrete admixture
One way to reduce water content in a concrete mix design, without sacrificing workability, is through the use of water-reducing admixtures. Water reducers and superplasticizers, among other concrete admixtures, have become quite commonplace in the ready mix concrete industry nowadays. But how did these chemical formulations come to be?
---
Optimizing operations
via in-transit concrete management
Measuring concrete slump with a metal cone is officially old-fashioned. Ready-mix producers can leverage an in-transit concrete management system—an objective, algorithmic slump manager and monitor that also measures other qualities of the concrete in transit—to tighten controls on increasingly complex mix designs.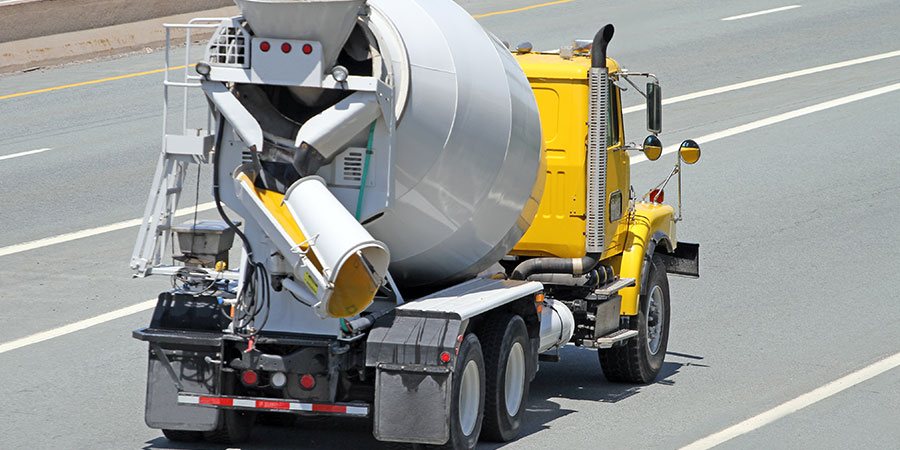 P2P Initiative can advance further via in-transit concrete management system
One technology that could "drive" the National Ready Mixed Concrete Association's (NRMCA) prescriptive to performance-based specifications initiative (a.k.a. the "P2P Initiative") is an in-transit concrete management system. This cutting-edge concrete IoT system consists of onboard hardware and software mounted to the ready-mix truck to monitor, measure and, most importantly, manage ready mix concrete slump between the plant and jobsite.
Why the ASTM C94 revision to accept water additions in transit matters
In 2013, the ASTM C94/C94M Standard Specification for Ready-Mixed Concrete was revised to allow water additions during transit, for trucks equipped with automated slump and water management systems. This is especially important when the customer specifies maximum w/c; the ready-mix producer can control water additions to maintain concrete slump without exceeding the specified water-to-cement ratio.
Reduce variability with an in-transit concrete management system
Instead of batching the concrete "wet" at the plant, anticipating slump loss en route to the jobsite, an in-transit concrete management system mounted on the truck continually monitors, measures and manages concrete slump until the driver is ready to discharge the load at the jobsite. Consistent slump is achieved truck to truck; the in-transit concrete management system acts an objective slump tester across all trucks in the delivery.
Ready-mix truck time optimization
Incorporating an in-transit concrete management system can save ready-mix producers time at key points in the delivery of their ready mix concrete: batching at the plant and pouring on the jobsite. The reason is simple: consistent, continual, automated concrete slump management, as the ready mix concrete mixes in the truck on "the middle mile."
---
Sustainable concrete
Considering cement production—a primary component of concrete—accounts for roughly 5% of the entire global emissions carbon footprint, sustainable concrete is among the most important topics in construction today. New IoT technologies like an in-transit concrete management system can reduce fuel consumption for ready-mix fleets and also minimize rejected loads which wastes concrete and water.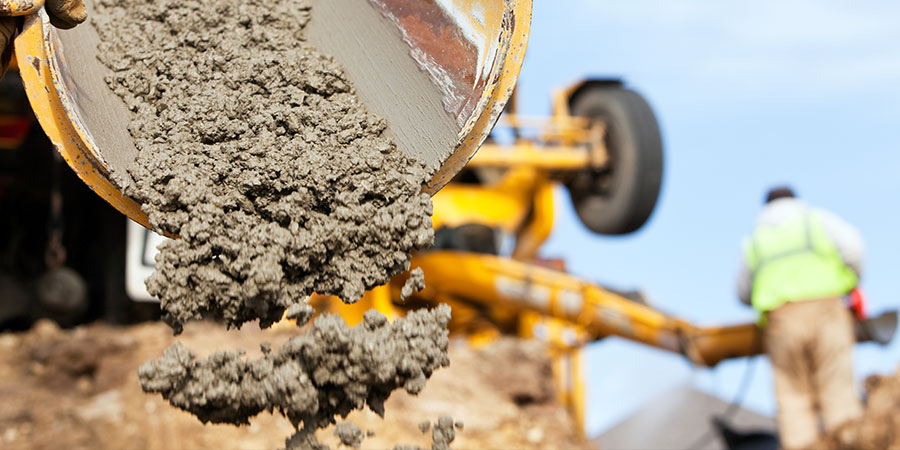 Sustainability guidelines for ready-mix plant certification
In this article, we'll address how a ready-mix plant can earn points toward the National Ready-Mixed Concrete Association's (NRMCA) Sustainable Concrete Plant Certification, by incorporating an in-transit concrete management system into its truck fleet.
Reducing your carbon footprint with various admixtures
Concrete admixtures can reduce the amount of cement needed to achieve a given strength specification, for more sustainable concrete. Admixtures are formulated chemicals, often in liquid form, added to concrete at very low quantities, either during the batching or mixing process. Their primary function is to improve the properties of concrete, in its plastic and/or hardened states.
Is concrete a sustainable building material?
When we think about sustainable concrete, the environment is not necessarily the first thing that comes to mind. But this popular building material actually provides a number of significant environmental benefits. Concrete production reuses/reduces waste; extending building lifespan; cools urban heat islands; reduces storm water runoff; and is itself recyclable as a building material.
Answering the growing call for environmentally-friendly concrete construction
Until recently, the only way to produce high flow concrete without segregation was to use a higher cement content and a higher ratio of fine to course aggregates, as is the case with self-consolidating concrete. Fortunately, emerging technologies like control flow concrete are offering new high flowing, more sustainable concrete options to the industry.
Concrete construction
Mass pours
Major building projects such as foundations, dams and bridges often use mass pours. Often concrete contractors prefer to use high flow concrete for these projects to reduce the labor involved with moving and placing the concrete.
High-rise concrete construction
As buildings soar higher and higher, it's fascinating to see new technologies emerging to meet this demand. Here are three trends to keep an eye on if you're designing or planning a new high rise building.
Tags
CONCERA
Concrete
Concrete admixtures
Engineer
Functional admixtures
Performance enhancers
Precast producer
Producer
Ready mix
VERIFI
Water reducer