Overview
Worsening weather is a global phenomenon.
Hurricanes, wind driven rains and climate change. The specifics of location don't matter anymore — no matter where a home is built, it's likely that it will endure many severe weather events during its lifetime. Over the long term, this means resisting water infiltration. Water infiltration at vulnerable window and door openings can lead to rot and mold, which can endanger both a structure and its inhabitants.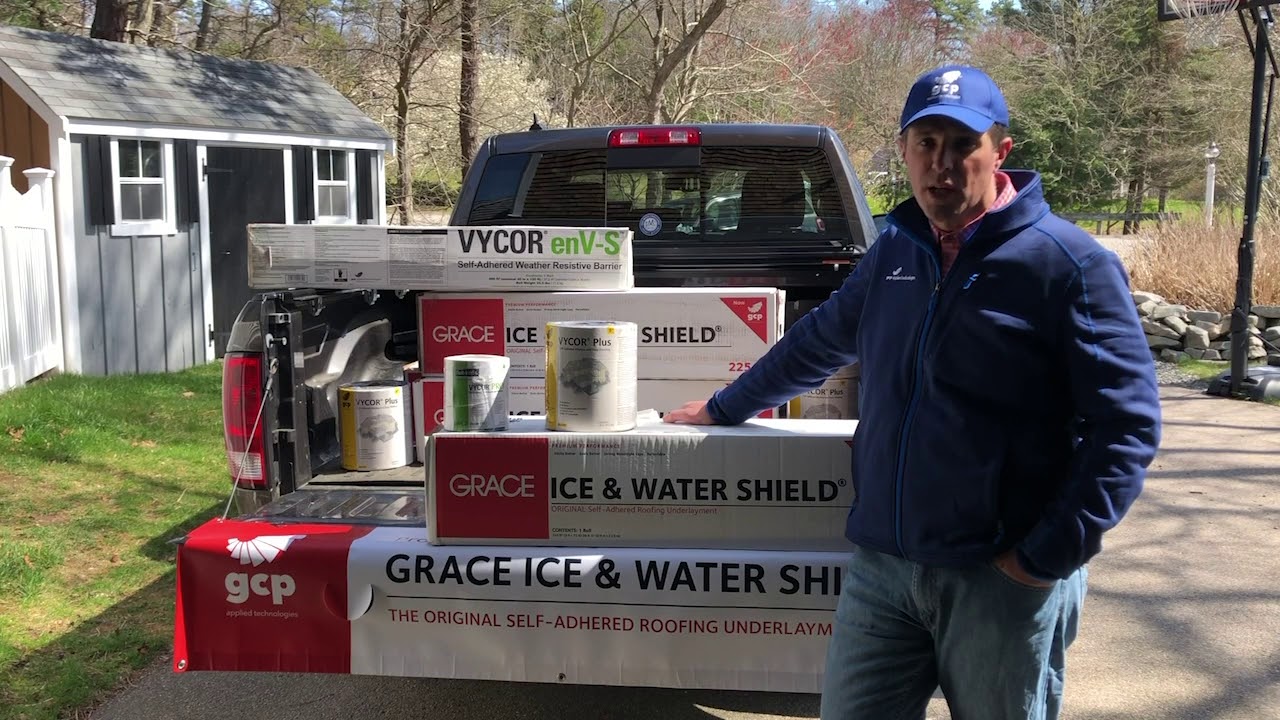 Stand up to the worst that weather can offer
Traditional weather barrier and flashing systems aren't well suited to the challenges that a worsening climate may present. Even if a housewrap is correctly applied to the substrate—a laborious and error-prone process of taping and fastening—installation of siding and trim will penetrate the wrap with thousands of holes. Each nail or staple that penetrates the wrap represents an area where water can infiltrate and cause damage. Each home includes 20 or more large holes (windows), and each of these vulnerable areas needs to be protected. Mechanically attached flashings or building paper do not seal off these areas from wind-driven rain, and caulks dry and become brittle with time.
VYCOR® represents the best solution for a house's longevity in the face of weather. As a fully-adhered weather barrier and flashing system, the products seal to the substrate, seal at overlaps, and seal around the fasteners that attach siding, trim, and decorative features. VYCOR® weather barriers and flashing deliver robust and worry free protection for the owner, and are easy for the contractor to install. VYCOR® weather barriers and flashing tapes are made in the USA by GCP Applied Technologies, the inventors and manufacturers of GRACE ICE & WATER SHIELD®.
Great for homeowners, great for contractors
For homeowners, VYCOR® weather barrier and flashing tapes serve an important dual purpose—keeping water out, preventing structural damage, and reducing air leakage which saves money on heating costs. For contractors, not only are VYCOR® products easy to install they also provide homes under construction with a clean, sleek, professional appearance that says "I am a high quality builder" to potential drive-by customers.
A safer and more comfortable home
Preventing water infiltration and leaks is critical to preventing mold and rot, and to protecting the home's structural integrity. Preventing air infiltration is also critical to maintain comfort, indoor air quality, and energy efficiency. Air leakage into and out of the building causes the HVAC system to work harder, and higher utility bills. VYCOR® weather barriers and flashing tapes have been proven by Oak Ridge National Labs to deliver 7 times lower air leakage than a leading house wrap brand. This results in up to 56% lower heating and cooling costs.
Stands up to the rigors of construction
VYCOR® weather barriers and flashings don't only protect the house in the long run, eliminating call-backs due to leaks, but it also protects the house during construction. Before being covered with siding, a mechanically-attached house wrap can act like a sail in the wind. Instead of tearing in the breeze, VYCOR® weather barriers and flashings stay put, lending a clean and professional appearance during the construction process while standing up to jobsite conditions.
Technical and field support
VYCOR®'s reputation is backed by a thorough commitment to service. Experts from GCP are available to answer any questions about the installation or performance of VYCOR® weather barriers or flashings
Products
Product Name
Description
Key Benefits
Applications Type
VYCOR® Deck Protector® Data Sheet
Description
VYCOR® Deck Protector is a self-adhered membrane, formulated and tested to solve the problems of joist rot and deck corrosion.
Key Benefits
Self-adhering membrane for fast, easy installation
Prevents water infiltration at deck fasteners – seals around fasteners
Skid-resistant coating for foot traffic during installation
Compatible with all decking materials
Fast and easy to install
Handy roll sizes
Versatile – useful for other non-roof flashing details
Convenient measurement markings
Application Type
Deck Joists
Deck Ledger Boards
VYCOR® enV-S™ Data Sheet
Description
VYCOR® enV-S™ represents the next generation of weather resistive barriers and is designed to provide superior weather protection, and improved energy performance. The membrane brings together the weather protection benefits of a self-adhered membrane, with the breathability of traditional housewraps. The unique adhesive coating bonds strongly to the sheathing, but remains vapor permeable. VYCOR® enV-S™ resists damage in windy conditions, leading to less rework and a high quality appearance.
Key Benefits
Water resistive barrier
Seals around nails
Vapor permeable
Air resistive
Easy to install
Application Type
Weather barrier installed on structural sheathing
Residential, multifamily, and low rise commercial buildings
New construction, renovation, and re-siding application
Not for rooftop applications