Overview
From drycast to SCC mixes, CONCERA® can increase productivity, reduce costs, enhance workability and help achieve sustainability goals. This versatile, segregation-resistant concrete consistently flows and takes less labor to place and finish compared to conventional concrete.
CONCERA® enhances your concrete mixes, helping your job progress more smoothly in any application. 
With CONCERA®, you can develop traditional concrete mixes that reduce pump pressures, consolidate faster and finish easier. You can make control flow concrete for superior movement and placement. Or you can use versatile CONCERA® products to gain better closing and screeding surfaces for low-slump applications, like hand-applied curbs and machine-placed barrier walls.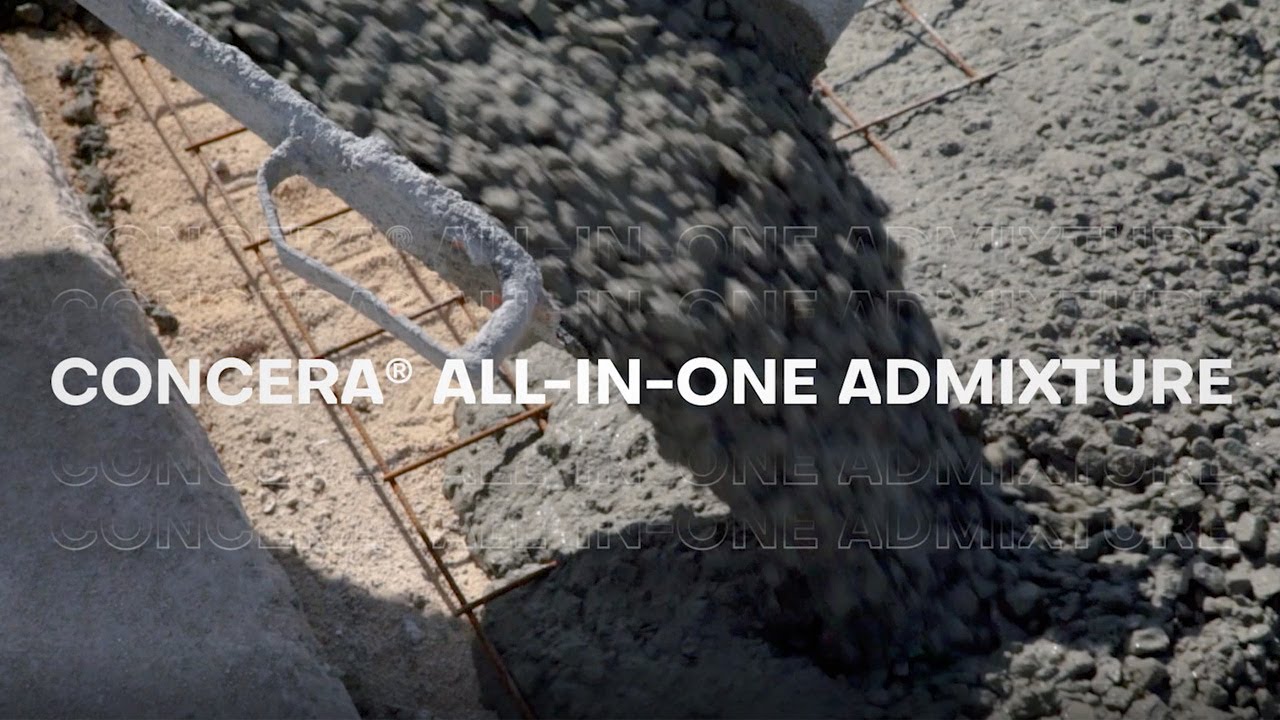 Get more value
With the enhanced movement and finishability of mixes using CONCERA®, you can use local materials like manufactured sands—helping you boost sustainability and reduce cost.
Versatile Production Applications:
Dry-cast, zero slump and low slump concrete that slides and compacts fast and efficiently.  This improves cycle times and feed rates of curbing, barrier wall, pipe machines and hollow-core.
Conventional 3-8" (75 to 200mm) concrete with better movement under energy thereby allowing concrete to be floated and finished faster and easier.
Concrete with extremely high levels of workability without segregation typically ranging from 18-22" (460 to 560 mm), yet use conventional proportioned 3000-5000 psi (20-35 MPa) mixes.
Mixes that will pump, place and finish well using reduced cementitious and/or local materials like manufactured sands or recycled concrete.
Contractors:
Accelerate project completion with concrete that's easy to place and finish.
Improve safety by reducing the physical stress on workers and decreasing the vibration needed for concrete placement.
Use durable, high-quality concrete that builds customer trust.
Speed placement of low slump concrete applications such as machine barrier wall or hand curbs.
Product Name
Description
Key Benefits
Applications Type
CONCERA® SA8080 Data Sheet
Description
CONCERA® SA8080 is a high efficiency polycarboxylate-based superplasticizer intended for the production of Control Flow Concrete, a highly flowable concrete utilizing conventional mix designs.
Key Benefits
Uses conventional mix designs
Yields consistent and predictable slump flows
Provides extended slump flow retention
Application Type
Formulated for use in air entrained and non-air entrained applications.