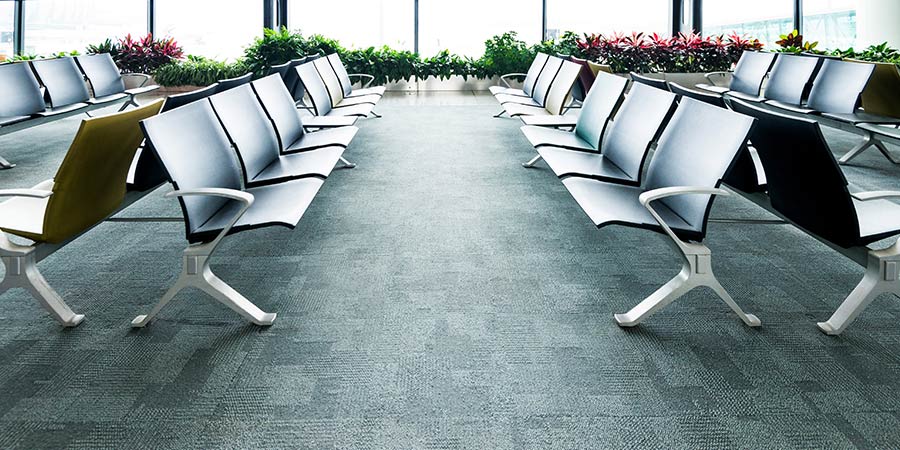 For flooring that is adhered to a concrete slab, achieving and maintaining a secure bond is essential for long flooring life and satisfactory performance. Easier said than done. There are multiple factors that can compromise adhesion and shorten the flooring product's lifespan, potentially leading to costly flooring repairs or even replacement.
To ensure a solid, long-lasting bond, consider the following tips:
Don't skimp on prep
The importance of proper preparation of the concrete slab cannot be overstated. Consult the prep instructions for your particular flooring product for all required steps and follow them to a "T." Make sure the slab is flat and even according to the specifications dictated by the flooring manufacturer. And ensure the surface is clean of all debris, old adhesive residue and any other contaminants that could compromise the floor's ability to bond to the concrete.
Test for moisture and alkalinity
Excess moisture and/or alkalinity in the concrete slab are common causes of flooring failure. Testing the slab for both conditions is critical. Performing a probe test for relative humidity (RH) in accordance with ASTM 2170 ("Standard Test Method for Determining Relative Humidity in Concrete Floor Slabs Using in situ Probes") and a pH test according to ASTM F710 ("Standard Practice for Preparing Floors to Receive Resilient Flooring,") will help identify whether mitigation is required before installing the finish flooring. 
What if the slab's measured RH or pH levels are above the limit recommended by the flooring manufacturer? Installing a high-quality, rolled KOVARA floor moisture barrier—one rated to 99% RH or above—is a wise investment. It's fast and easy to install and minimizes the risk of moisture damage…and an expensive call-back.
Prepare for traffic
Floors that must withstand heavy foot traffic and/or rolling loads demand special consideration. If the bond between floor and substrate becomes compromised, the flooring can shift or buckle, presenting a serious trip hazard and making the floor susceptible to damage. Make sure the flooring product and adhesives you choose are rated for high traffic or rolling loads and install them carefully, according to the manufacturer's instructions. 
If moisture mitigation is required, a rolled moisture barrier that bonds to the concrete may be the ideal solution. A new generation of self-adhered moisture barriers offer the speed and convenience of peel-and-stick application together with strong adhesion to the concrete substrate and effective protection up to 99.5% RH.
Plan now, save later
Taking time at the beginning of the project to carefully plan your installation, including careful concrete prep and moisture mitigation, can pay huge dividends in time saved and problems avoided during the installation process.
Tags
Airports
Arts & education
Building Envelope Solutions
Commercial buildings
Flooring
Industrial facilities
Infrastructure
KOVARA
Repair and Renovation
Residential buildings
Retail buildings
Schools
Sports stadiums
VERSASHIELD