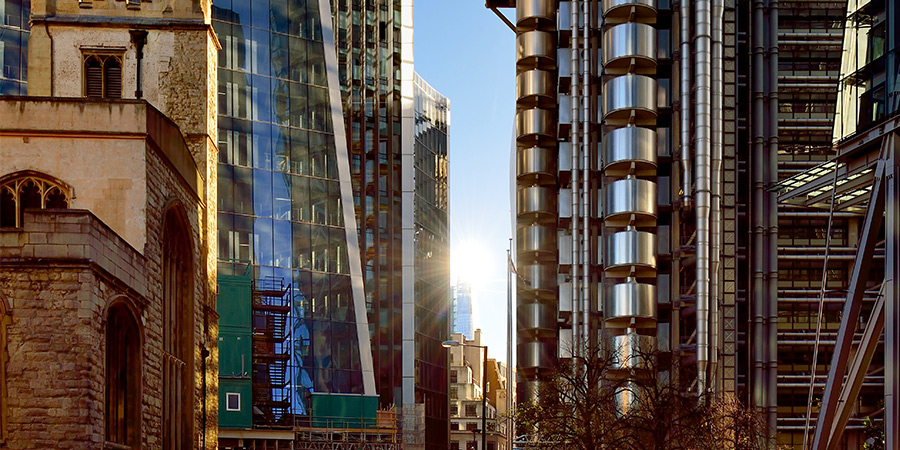 Extreme weather events around the world are spurring more communities to become concerned about the growing consequences of climate change. This is driving an increased focus on reducing embodied carbon, which represents a large part of the emissions produced in the building industry. The carbon footprint of a building consists of both the embodied carbon from construction and the energy the structure then consumes once it's completed. In the case of concrete, the embodied carbon is what is emitted by taking the raw materials out of the ground, processing them, and delivering them.
Skanska USA and C Change Labs teamed up to develop a solution that would enable the building industry to access carbon emissions data during material specifications and procurement. Funded by Skanska and Microsoft, the project led to the development of the first-of-its-kind database of online environmental product declarations (EPD) that provide transparency into embodied carbon impacts before a project is built.
This free, open source Embodied Carbon in Construction (EC3) tool aggregates EPDs for all kinds of building products, helping engineers and others to make more informed decisions for improving sustainability. Instead of having to read through myriad EPDs in PDF format, users can easily visualize a project's potential and realized embodied carbon impacts, including the ability to set reduction targets.
Using the EC3 tool
Accessible through Building Transparency's website, the EC3 tool helps architects, engineers, building owners, contractors, and others with:
Setting benchmarks for the amount of embodied carbon allowed in specified products
Identifying and assessing the impacts of carbon reductions
Assessing the upfront supply chain emissions of the construction materials and project
Ready-mix producers and contractors, such as Central Concrete, National Ready Mix, and Webcor Builders joined Building Transparency as EC3 material partners. The tool automatically sources the EPDs that the partner companies create. By streamlining the information gathering process, users can more easily make decisions about the materials they choose for each building project.
 
The drive for reducing carbon emissions
As more state agencies are requiring EPDs for new building materials, the EC3 tool is expected to be increasingly valuable for stakeholders across the construction lifecycle – from policymakers to project managers. Many large businesses like Microsoft and Facebook are also working to track and reduce embodied carbon as they expand their presence.
Sustainable construction resources
Not sure how to get started with tracking embodied carbon on your next project? There are many resources to assist, including:
Tags
ADVA
ADVA Cast
CONCERA
Concrete
DCI
METASET
Precast
Ready Mix/Precast
STRUX
V-MAR
VERIFI
WRDA
ZYLA