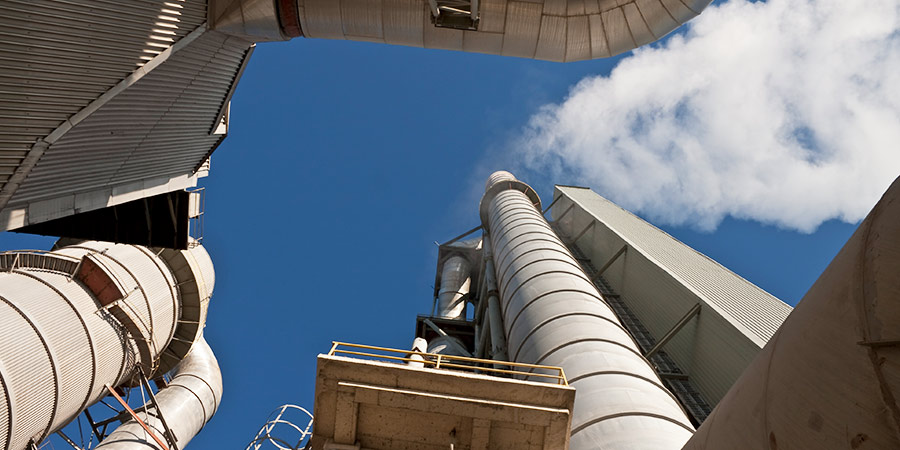 Cement production discharges more than 500,000 tons of sulfur dioxide, nitrogen oxide, and carbon monoxide a year into the atmosphere. However, what is really driving many cement producers to adopt more sustainable practices is economics. Energy costs represent 20-40% of the total production costs in the cement industry, based on U.S. Department of Environmental Protection (EPA) estimates. 
Energy consumption in cement production processes
The cement production is rife with opportunities for improvements when it comes to energy consumption. This is why the industry is looking for inventive ways to make the production of cement less energy intensive and less expensive. This can be achieved in two ways: improving manufacturing processes and adjusting the chemical composition of cement.
Reducing energy usage in cement production
The EPA's ENERGY STAR program offers a number of examples of how cement manufacturers can improve energy efficiency and save money. Key improvements that can make a significant impact include:
Replacing coal. Cement kilns can run on oil or natural gas instead of coal, giving cement producers the opportunity to significantly reduce greenhouse gases, and potentially drive down energy costs. Alternative fuels such as biomass can also be used, providing further opportunities to conserve natural resources.
Moving to dry kiln processes. Long dry kilns have much lower heat requirements than conventional wet kilns, decreasing fuel use, as well as associated costs.
Using blended cements. Inefficient clinker production alone accounts for nearly 90 percent of the industry's energy usage. Grinding clinker with additives like fly ash allows more concrete to be produced with less energy. One benefit of this approach is that it usually requires no new equipment investment.
Adopting more efficient grinding methods. Grinding technologies are very inefficient, with 95% of the energy input in the grinding process lost to waste heat. Some cement producers are now using high-pressure processes to improve grinding efficiency. There are also non-mechanical milling technologies that offer further efficiency gains.
Incorporating grinding aids. Liquid grinding aids can improve grinding efficiency and mill output, reducing power needs, as well as pumping costs. This has the potential to vastly reduce the grinding cost per ton of cement.
Tags
AIRALON
CBA
ESE
Grinding aids
Producer
SYNCHRO
Sustainability
TDA
TYTRON