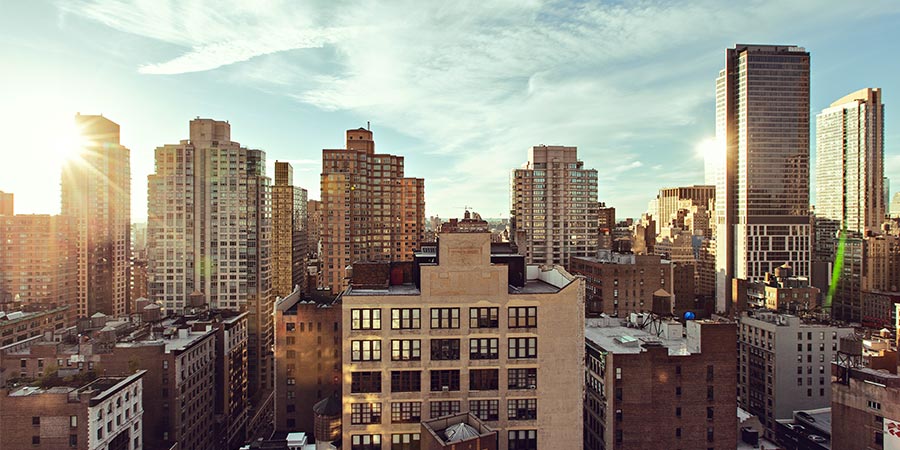 As discussed in a previous blog post, minimizing air leakage through the building envelope is important to protecting the long-term durability of a structure. Uncontrolled air flow introduces moisture that can condense within wall structures and attack wood, steel, gypsum, and other materials and can, over time, compromise structural integrity. That's why standards like ASHRAE 90.1 and IECC 2012 require a continuous air barrier.
But wall assemblies don't exist in a theoretical world. They are subjected to the rigors of climate—often with widely varying temperatures, humidity levels, and freeze/thaw cycles—as well as the normal wear and tear common to any structure. As materials age and gaps appear, air leakage rates can change over time. Even a small gap can make a big difference in moisture intrusion. Consider that a one-inch-square hole in a 4 x 8-foot gypsum board can transport about 30 quarts of water over the course of a year due to air infiltration.
Given this reality, air barrier selection is extremely important to long-term building durability. To minimize risk, it's wise to evaluate the durability of the air barrier itself. Consider the following important questions:
Is the air barrier fully-adhered to the wall substrate? Mechanically-attached "wraps" start out with gaps that can allow air intrusion; over time, these gaps can become even larger as the wall expansion and contraction take their toll on the assembly. Whether fluid-applied or a self-adhering sheet, the air barrier should adhere to the entire substrate surface to ensure a continuous, flexible barrier with no gaps.
Does the air barrier adhesive stand up to real world, jobsite conditions? Not all fully-adhered membranes are created equally. Some products have been shown in lab conditions to achieve a high early bond, but seemingly 'lose' their adhesion quickly when exposed to weather and UV on a jobsite. This could lead to membrane separation from the structure and the development of gaps for water and air ingress. To ensure long-term performance, make sure that the selected air barrier has a proven, aggressive adhesive and that it forms a continuous, long-lasting bond to the substrate.
How easy is the air barrier to apply? Ease of application isn't just about reducing installation time and labor; it's also about ensuring proper installation of the air barrier. Complicated processes or finicky materials invite mistakes that could undermine the barrier's long-term performance. Make sure any air barrier considered is easy to apply with standard contractor skill levels and tools. If a sheet-applied air barrier is specified, selecting one that does not require substrate primer can dramatically simplify and accelerate installation, without compromising performance.
Does it meet applicable standards? One of the most important standards impacting air barriers today is NFPA 285, a standardized method for evaluating fire propagation characteristics ofexterior, non-load-bearing wall assemblies with combustible components. Making sure the air barrier has been tested to this standard for a wall assembly matching that of your building is critical.
Selecting the right air barrier is an important step in protecting a building's long-term durability. Doing your homework and selecting an air barrier designed to stand up to rigors of the real world can pay dividends for years to come.
Tags
Air & Vapor Barriers
Airports
Architects
Arts & education
Building Envelope Solutions
Commercial buildings
Contractor
Engineer
Industrial facilities
Museums
PERM-A-BARRIER
PERM-A-BARRIER® NPS
PERM-A-BARRIER® VPL 50RS
PERM-A-BARRIER® VPS
Retail buildings
Sports stadiums