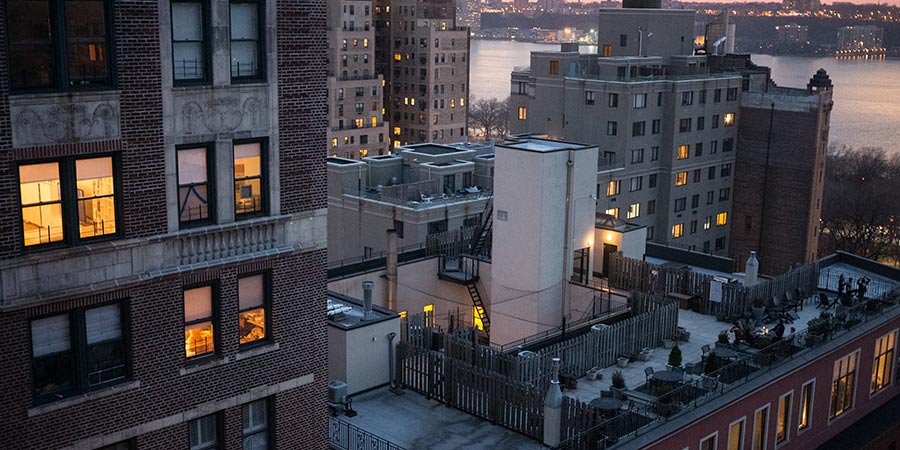 What is the environmental impact of the materials used in your buildings? Building owners and architects are increasingly asking that question as LEED and other "green building" standards grow in popularity. One sustainability-related document that is in especially high demand is the Environmental Product Declaration (EPD).
Environmental Product Declarations provide a detailed analysis, verified by an independent third party, of the environmental impact of a product throughout its production, use and disposal. The EPD must conform to the International Standard ISO 14025, developed by the International Organization for Standardization.
Though not a declaration of performance or suitability for a particular project or use, Environmental Product Declarations help to compare the environmental profiles of similar products. They are increasingly available due, in part, to manufacturers and suppliers willing to invest in and support the development of such documents.
What does an environmental product declaration include?
Creating an EPD requires several steps. It starts with a life-cycle assessment (LCA) of the product. A "cradle to gate" LCA is an environmental assessment covering raw materials and the manufacturing process. The LCA is verified by an independent, third-party verifier. The product information is then analyzed to ensure it complies with the appropriate product category rule (PCR) that sets forth the approach, assumptions and values to be considered when creating an EPD for that product type. This enables an "apples to apples" comparison of EPDs for products within the same category from different manufacturers. The EPD is then reviewed and validated by a third-party verifier to be considered complete.
Why are environmental product declarations helpful?
Environmental Product Declarations are particularly helpful for architects, contractors, and building owners targeting LEED (Leadership in Energy and Environmental Design) certification. LEED v4 encourages the use of building materials for which life-cycle information is available and that have environmentally, economically, and socially preferable life-cycle impacts. It is possible to earn 1 LEED point by using at least 20 permanently installed products sourced from at least five manufacturers that provide EPDs. LEED gives more weight to product-specific declarations as compared to ones based on industry averages.
It is also possible to earn a LEED point by using products that demonstrate impact reduction below industry averages in at least three of the following impact categories:
Global warming potential (CO2)
Ozone depletion (CFCs)
Acidification (sulphur dioxide)
Eutrophication (excessive nitrogen and phosphates in bodies of water leading to growth of plant life that can harm animals due to lack of oxygen)
Formation of tropospheric ozone (smog)
Depletion of non-renewable energy resources (oil, gas, coal, and nuclear)
What are product category rules?
GCP Applied Technologies has supported EPDs by driving the development of a Product Category Rule (PCR) for waterproofing and air barrier membrane systems and by engaging Athena Sustainable Materials Institute, an independent non-profit research organization, to develop EPDs for the following products:
These declarations were independently verified by ASTM International in accordance with ISO 14025, and are available from our sales force.
The Environmental Product Declarations provide detailed, product-specific data across all six of the LEED impact categories listed above, plus data on the use of renewable resources and materials, fresh water consumption, and generated waste. This is just one more way GCP helps building professionals meet their goals of reducing environmental impact. Look for our continued investment in this area, and the continued expansion of environmental awareness in building envelope.
Tags
Air & Vapor Barriers
Architects
BITUTHENE
Building Envelope Solutions
Contractor
PERM-A-BARRIER
PERM-A-BARRIER® VPL 50RS
PREPRUFE
PREPRUFE PLUS
Waterproofing