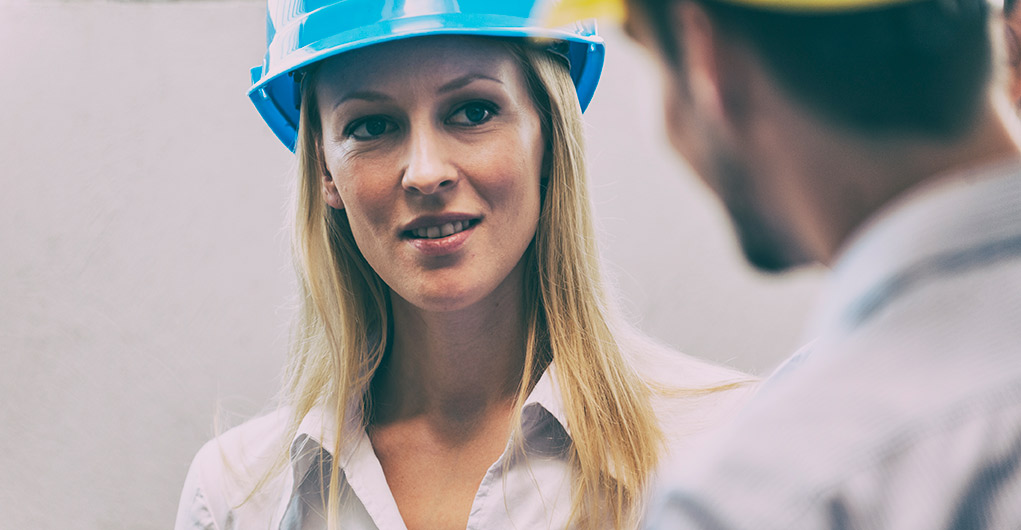 Design Advantage Project Manager Kimberly Shaw works closely with architects to help them simplify the design process. Today, we tagged along with Kimberly to learn more about her work.
Can you tell us about your work on the Design Advantage team?
I consult with architects and building owners to assist them with technical issues faced during their design and specification process. To ensure installed performance that lives up to the vision we provide a high degree of technical assistance during all stages of the construction process.
What is most rewarding about your job?
Establishing credibility with my customers by providing a high level of technical service. This has enabled me to develop strong relationships with architectural firms who rely on our company as a resource to them. As a result, they use us as a business partner to help them deliver a better product to their client, hopefully with less change orders and through an easier process.
Can you share a bit about how you got into this work?
I have a business/marketing degree, and started off after college in a sales position with an insulation manufacturer. I later took a sales position in Southern California with W.R Grace - 34 years ago. Since then, I've held sales and sales management roles across various product groups at GCP.
What are some common questions or challenges that clients come to you with?
Water intrusion is most frequently a concern, so architects often have questions about the correct product to use and seek assistance with proper detailing of air barriers and waterproofing. I also get a lot of questions about the correct UL design for fireproofing structures.
Are there certain clients that stand out to you?
There are several architectural offices who do high profile work all around the country. They use our Design Advantage services, inviting me to design review meetings for most of their projects. I consult with their teams, making recommendations on the building envelope, including waterproofing, fireproofing and air barriers. I routinely involve one of our engineers on the concrete durability side to assist architects and structural engineers with identifying products that increase the service life of concrete.
Can you describe a typical day?
I spend most of my time in meetings with architectural offices, either on a specific project with the project architect, technical director, or specification writer or with the entire team. I review the plans and information, such as geotechnical reports, to offer solutions on the selection of the product and the proper detailing for that project. I also review and/or contribute to specific product specifications for incorporation into the bid documents.
In addition to project focused work, I give presentations to architectural firms, as well as to different teams internally to educate them about our Design Advantage services. Throughout the day, I work with our Technical Services team and our commercial sales team to discuss upcoming jobs and to leverage the expertise of others on the GCP team.
We have a real team approach, employing the design assist approach, where multiple disciplines are brought together at the beginning of building projects. In addition to collaborating with architects and owners, I interface with the GCP sales team to help them support distributors and the subcontractors who install our materials. Finally, I work with our field-based technical service team to ensure our products are installed correctly.
Tags
Air & Vapor Barriers
Architects
Concrete
Design Advantage
Fire Protection
Flooring
Owner
Ready Mix/Precast
Waterproofing