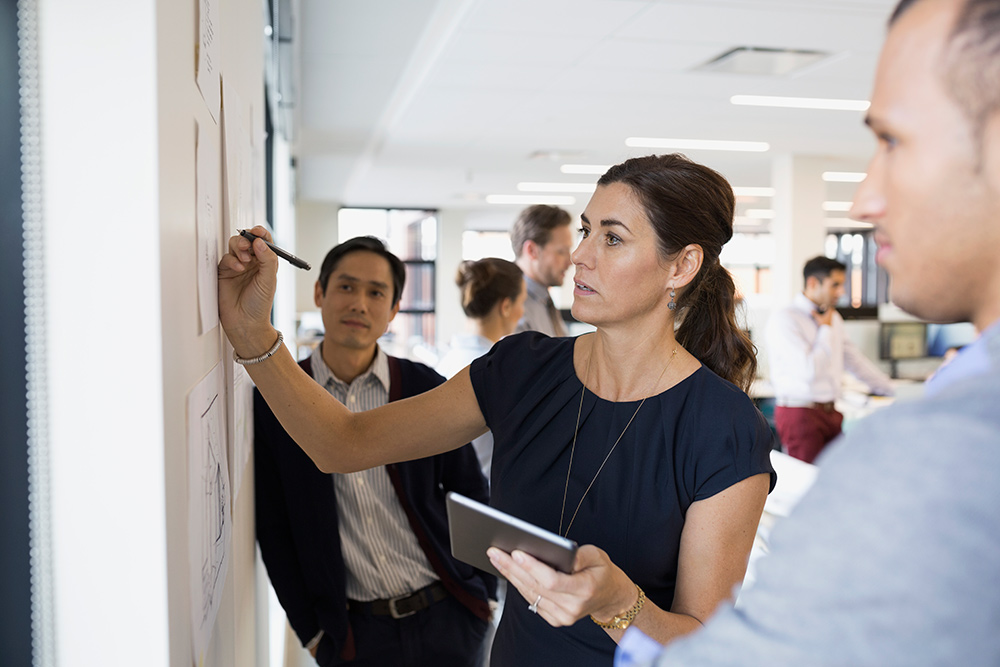 When specifier Susan Walter moved from a Midwestern architectural firm to work at HDR in Washington, D.C., she took her relationships with her.
Her collaboration with Kim Shaw, project manager for GCP's Design Advantage, was an important one.
"Kim's the one I trust," Walter said, in reference to Shaw's extensive construction product knowledge and specification expertise, among other design and technical services she and her team provide.
GCP's Design Advantage team works closely with project architects, specifiers, structural engineers, building owners and general contractors to guide the design process, review design specifications, ensure product compatibility, provide installation best practices and provide manufacturer technical support.
A 28-year design professional, Walter has worked on hospitals, sports facilities, convention centers and arenas. Now she specializes in healthcare, labs, and educational facilities.
She's a trusted resource within her firm.
"People come to me and say 'What waterproofing should I use on this project?' and I ask 'Where's the water table? Is your site contaminated?' And they haven't thought about that," she said. "I do think about those things, because site conditions can influence product performance. And I know the factors that drive product decisions."
Yet, even with extensive construction product knowledge and understanding on how best to assemble a project spec, Walter appreciates the streamlining that comes with Kim and the GCP Design Advantage team.
Get everybody in the same room, on the same page
The building design process is best when highly collaborative, but often experts are siloed into their respective fields. Design Advantage facilitates communication along the design-build and design-bid-build processes. They get the project team talking earlier.
"The best thing about incorporating GCP's Design Advantage into the process early is the fact that the project team starts to talk more among themselves," Walter said. "Kim asks a question and that kicks off a conversation with the designers. In this fashion, we solve problems as they naturally arise...the quality assurance guy gets to understand the project better in advance; I get to ask better questions as they pertain to specific things."
"Leveraging Design Advantage is a more comprehensive and integrated approach tailored to that specific project," she added.
Walter mentioned that, when working on a spec alone, it often comes down to a lot of either/or situations. Sometimes, unsure of the absolute best solution, she'd take the more conservative approach.
Conversely, working with Kim gives specifier Walter confidence and a more open mind on how to spec.
"Sometimes we receive pushback from a contractor on why we specified something a certain way," she said. "The background product information I get from Kim really helps to support my initial decision."
Vast knowledge on, for example, fireproofing products can save Walter some project costs, as well.
"Kim's able to talk about different standards that let you change how much fireproofing is on the edge of a beam versus what's on the web of a beam. In certain cases, Kim's knowledge helps me to spec the fire protection in such a way that we meet project requirements, while saving cost."
In an age where many things have become automated and design technologies like building information modeling (BIM) are greatly aiding spec, there still seems to be no substitute for a knowledgeable, reliable person.
Walter agrees, "It's comforting to know I can just reach out to Kim."
Tags
Air & Vapor Barriers
Architects
Concrete
Design Advantage
Fire Protection
Flooring
Liquid Waterproofing
Owner
Waterproofing