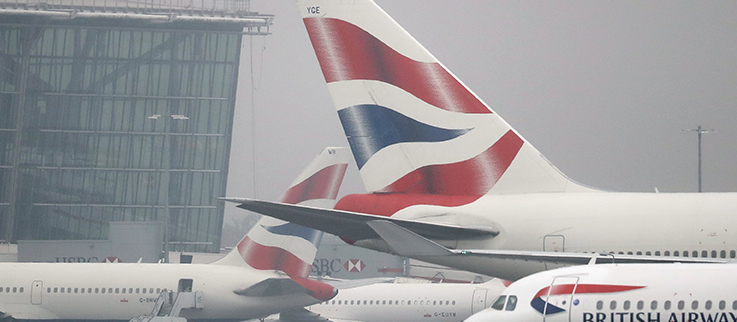 When two of London's largest international airports embarked on their own expansion projects, they both needed to find durable solutions for waterproofing podium decks. These podium decks serve multiple purposes, serving as car parks, baggage claim areas, service areas, and more. Concrete decks like this need to withstand not just incredibly high vehicle and foot traffic but the risk of fuel spills.
Both airports had high standards when it came to choosing a solution. They needed waterproofing systems that could:
Be applied quickly to help accelerate project completion
Be trafficked immediately after application
Simplify the process of waterproofing terminations and penetrations
In both cases, the principal contractors considered a variety of waterproofing solutions. Spray-applied waterproofing made the most sense since it can easily protect detailed areas. The waterproofing material can simply be sprayed, and will cure to form one solid, seamless surface. It was also crucial to find a solution that bonded to multiple substrates.
Both airports found SILCOR® liquid waterproofing to be the best solution for their environment. This waterproofing membrane is applied cold, eliminating the safety and hassle of hot melt, also so referred to as torch-on, application. SILCOR® liquid waterproofing is a rapid set polyurea, which enabled both airports to save time on their projects by finding a durable, easy-to-apply waterproofing solution that cures quickly. The product also has good chemical resistance, which is needed to protect the surfaces from fuel and other materials.
This liquid waterproofing membrane worked well in both airport settings. Gatwick Airport used SILCOR® liquid waterproofing to protect the upper forecourt of the airport passenger entrance, and Heathrow Airport used SILCOR® liquid waterproofing for 4,000 square meters of podium deck.
Tags
Airports
Architects
Building Envelope Solutions
Contractor
Liquid Waterproofing
SILCOR
Waterproofing