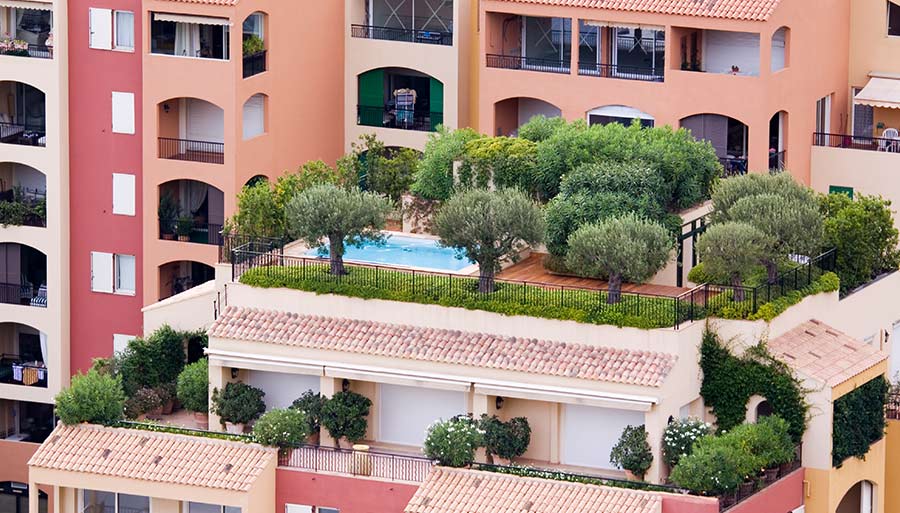 Developers are increasingly finding novel ways to maximize outdoor space, creating inviting terraces and roof decks that offer sweeping views as well as more living area for a variety of uses. This makes the building more desirable for buyers or tenants.
Using roof space
MarketWatch recently found that roof decks can yield residential builders double digit profits in some regions. Maximizing roof space is also becoming popular for commercial buildings as well. They're making creative use of roof space, from rooftop terraces to car parks. In these structures—often referred to as inverted roofs—there is a waterproofing layer installed beneath the roof's traditional insulation. Insulation is laid on top of the liquid waterproofing membrane and weighed down with gravel or paving slabs.
Waterproofing your inverted roof space
Liquid waterproofing membrane is often the preferred choice for protecting inverted roofs from water ingress. It's fast and easy to apply. The introduction of cold-applied, liquid waterproofing has made this process much easier. Contractors simply need to apply it with a brush, or for larger areas, they'll apply it with a sprayer. The liquid forms into one solid, durable layer of protection.