NFPA 285 Frequently Asked Questions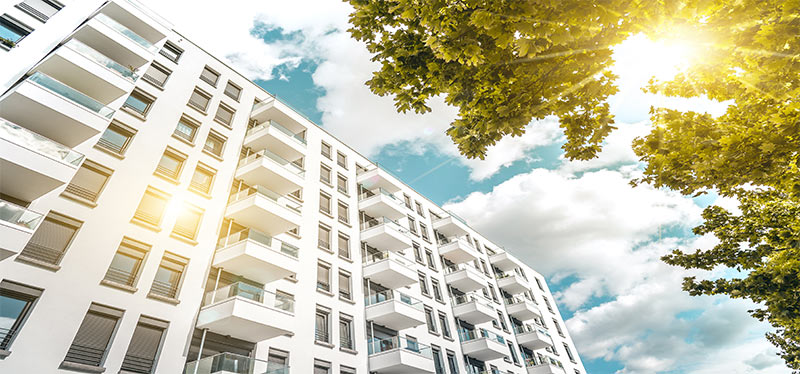 NFPA 285 has been the accepted standard for testing the fire resistance of exterior wall assemblies for nearly two decades. Yet there is much about NFPA 285 that you may not know. The following are answers to some common questions about NFPA 285.
Q: What is the purpose of NFPA 285?
A: NFPA 285 is designed to provide a standardized method for testing the fire propagation properties of non-load-bearing exterior wall assemblies, which include combustible components, such as foam insulation and air barriers.
Q: Is NFPA 285 testing required by code?
A: Testing per NFPA 285 is required in a variety of situations where exterior wall assemblies containing combustible materials. The International Building Code (IBC) spells out specific wall assembly situations where NFPA 285 testing is required for code compliance.
Q: How large is the wall assembly test specimen?
A: The NFPA 285 standard calls for a two-story specimen wall that is at least 18 feet high and 13 feet, 4 inches wide. The assembly must contain a window opening at least 78 inches wide in the lower floor wall. The standard also specifies the dimensions of an apparatus to support the wall, including concrete block sides and concrete slab floors.
Q: How long is the wall exposed to fire?
A: The test calls for 30 minutes of exposure to gas-fired flames. Two flame sources are used: one inside the lower floor and one outside directed at the upper edge of the window opening. The inside burner is ignited first, with the window burner ignited 5 minutes later. The intention is to simulate flashover, testing the effect on the exterior wall of a fire within the structure that extends out the window opening.
Q: How does a wall assembly "pass" the test?
A: The wall assembly must be shown to limit the spread of the fire both vertically and horizontally from the window. To assess the wall's performance, temperature is monitored during the test with thermocouples and flame height and width are measured. To pass, flames must not reach 10 feet above the top of the window or 5 feet laterally from the window centerline, and the thermocouples must not exceed 1000° F during the test.
Do you need help in specifying air barrier components to help you achieve NFPA 285 compliance?
GCP offers impermeable and permeable air barriers that can fit any project.
"Question on a project? Design Advantage experts provide technical consultation throughout project design and construction. We'll work closely with your team to get everybody on the same page, from specification to installation."