Top issues to consider when evaluating floor moisture mitigation products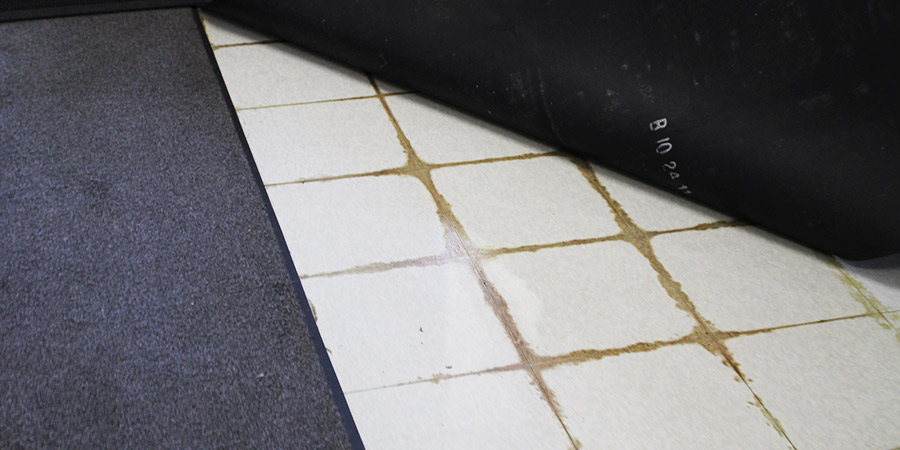 Top issues to consider when evaluating floor moisture mitigation products
If you're in the unfortunate position of having a moisture issue that's causing a flooring failure, you may feel a bit overwhelmed by the options available to remedy this problem. Here are a few easy criteria to help you evaluate the best floor moisture mitigation solution for your situation.
Why is moisture causing my floor to fail? Often the natural water vapor in the concrete slab underneath the floor can interact with flooring materials or flooring adhesives and cause flooring failures. This may cause the floor to buckle, curl, become discolored or have other defects. 
What is a floor moisture barrier? A moisture barrier suppresses enough of the moisture and alkalinity in the concrete slab to prevent it from affecting the flooring material and flooring adhesive. 
What will be the expected downtime for floor moisture remediation? Ask your flooring installer how much time it will take for the entire process – from removing the existing floor and any existing moisture barrier to prep work, installation of the moisture barrier and the replacement flooring. Also, inquire about whether the moisture barrier can be immediately walked on after installation. If so, this can help speed up installation of the replacement floor. 
What are the different types of moisture remediation systems? Commonly, flooring is protected from excess moisture in the concrete slab below either by using a liquid-applied material such as an epoxy or installing a sheet membrane like the KOVARA® moisture barrier (formerly known as the VERSASHIELD® moisture barrier) between the slab and the finished flooring. There are many advantages of using a sheet membrane, including ease and speed of installation.
What is the total cost of the system? This includes not only the cost of the flooring moisture barrier itself but prep and installation time. The installation costs may vary widely, depending on the type of flooring moisture barrier you're using. For example, epoxy-based flooring moisture barriers tend to require highly skilled installers whereas roll-out products like KOVARA® moisture barriers are easy to kick out and install.
What prep work is required for epoxy-based solutions? With typical epoxy-based floor moisture barriers, shot blasting of the concrete slab is required before the new flooring moisture barrier can be installed. This can result in added costs since you may need to bring in HEPA vacuums and/or seal off the ventilation system while the work is being done to protect building occupants from these environmental hazards. 
What prep work is required for rolled barriers like KOVARA® moisture barriers? Usually there is very minimal surface preparation work required prior to installation of KOVARA® moisture barriers. In most cases, you simply prepare the subfloor just as you would if there was no moisture issue.
Did you conduct a moisture test of the concrete slab? If so, what level of moisture or alkalinity is in the slab? An independent moisture test will determine the amount of relative humidity and the alkalinity in the concrete slab that is beneath your floor. This information will help determine which type of moisture membrane you need. For example, KOVARA® 95 membranes perform at up to 95 percent relative humidity, while KOVARA® AB300 and KOVARA® MBX membranes perform at up to 99.5 percent relative humidity.