Complete home protection system: From roof to wall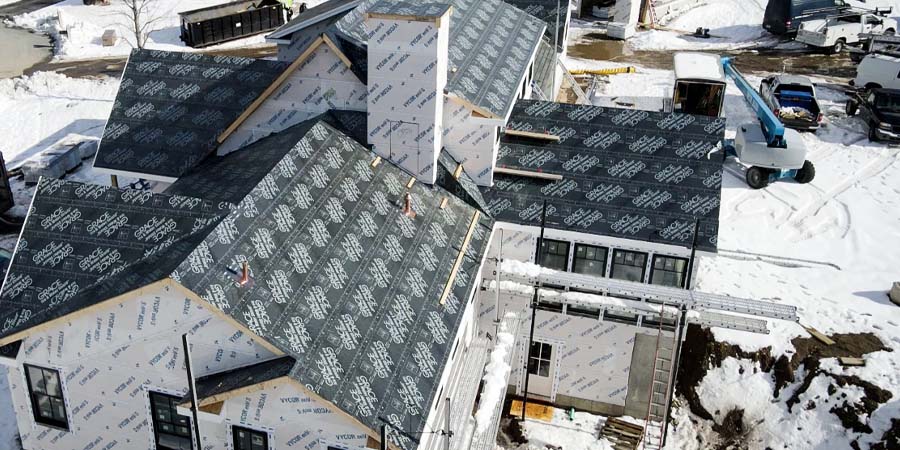 The complete home protection system must cover the home completely. That includes both the roof and the outer walls. GCP offers a complete and continuous system in its robust line of roofing underlayments—ICE & WATER SHIELD® and ICE & WATER SHIELD® HT for high-temperature applications—coupled with the VYCOR® house wrap system that consists of a self-adhered weather barrier (VYCOR® enV-S™ membrane) and flashing tapes in VYCOR® Pro and VYCOR® Plus.
Selecting all components of the complete house system for weather protection will ensure that they connect at critical points (like around doors, windows and in the roof-to-wall flashing detail areas that connect weather barrier to roofing underlayment).
From the roof to the walls, we've got you covered… #WeatherOrNot.
Tags
Flashing
GRACE ICE & WATER SHIELD
Residential
Roofing underlayments
VYCOR
Weather Barrier & Flashing