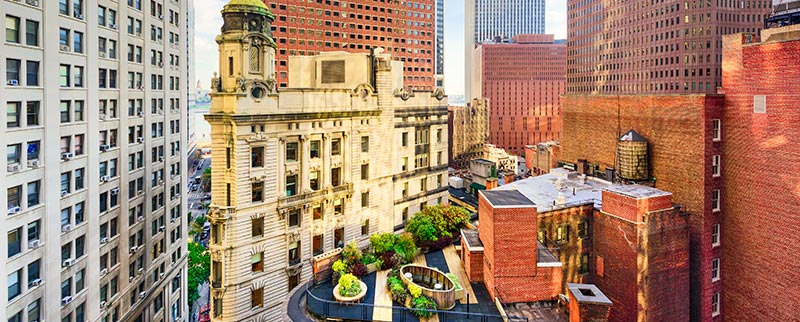 You're looking at waterproofing for the roof of your new project and the sales rep is touting a 30-year, no dollar limit warranty. Sounds great, right? But it may not be the best route to go.
The goal is to avoid a failure in the first place, not to have to dig up your warranty years later to see what it covers. After all, if your waterproofing solution fails, the warranty may fix the problem but you still have the headache of cleanup, downtime and associated costs.
Here are some helpful ways to evaluate waterproofing solutions:
Check into the product longevity
Consult with the manufacturer's technical consultant to get specifications on the performance of the entire waterproofing solution. The physical properties of the waterproofing membrane can indicate how well it will perform long term. While certain properties may be more critical than others, the combination of all properties should be considered.
Look to third parties
Check into test data from third parties such as Wiss, Janney, and Elstner or Simpson, Gumpertz, and Heger, who evaluate waterproofing solutions.
Work with an established, reputable manufacturer
This way, you'll have some reassurance that you're getting the promised performance and that they'll stand behind their warranty for the long term.
Consider the field technical services
Find out if the manufacturer has trained installers and field support. If not, it may be left to the contractors doing the work to interpret how the product is supposed to be installed, which leaves room for error. Ideally, the manufacturer should have a presence in the field to answer questions and ensure that the product is performing as intended.
Ask about product compatibility
If your deck waterproofing system is from a different vendor than your air barrier, you could run into problems if product issues arise. The last thing you want is questions about who's responsible if there is a failure at the seam where the two products meet. To avoid this problem, look into vendors who can provide solutions for the whole building envelope.
Tags
Airports
Architects
Arts & education
Building Envelope Solutions
Commercial buildings
Contractor
Industrial facilities
Liquid Waterproofing
Museums
Owner
Residential buildings
Retail buildings
SILCOR
Subcontractor
Waterproofing