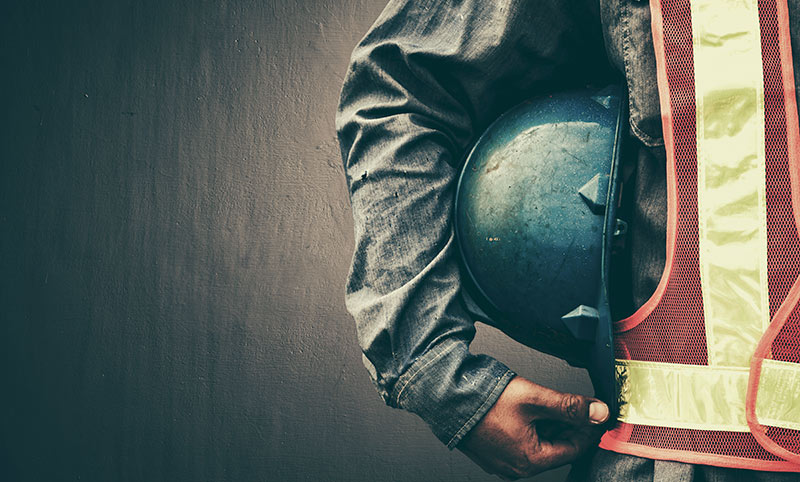 For GCP Technical Services Engineer Art Evans, no two days are alike. He supports everyone, from architects to contractors, in their building envelope work. As a key member of GCP's Design Advantage team, Art lends his construction expertise to people across all building disciplines. Today, we sat down with Art to hear more about his work.
Can you tell us about your work on the Design Advantage team?
Many people benefit from our products—from property owners to architects, builders, and even tenants. We are fortunate to have the opportunity to support and work with all these different facets of the construction industry. My role is to help ensure that the right systems are selected for each project and that those products are installed correctly onsite.
What do you like best about your job?
The most rewarding part is being able to provide solutions for major infrastructure and commercial projects. We have the ability and opportunity to see some of the biggest, grandest projects across the country and around the world.
We get to dive in with the design and construction teams to help solve problems. When we accomplish that, it's very exciting!
Can you describe the scope of your work?
I serve as a resource to architects, engineers, contractors, and applicators, providing technical guidance on the installation, design, and use of our products—from design through installation. Our team closely supports customers' projects on a daily basis.
What does your day-to-day work involve?
No two days are alike! Sometimes, I'm meeting with an architectural firm and providing a design review. I'll help put together specifications and drawings, so that when they put the contract and design documents out for bid, it's in line with what they envision. Other times I'm traveling to job sites to work hand in hand with installers to promote best practices for using our products or to troubleshoot issues.
I also go to pre-construction meetings where I meet with the whole project team, including the applicator as well as other trades that might have responsibility around one of our products. We discuss how to properly install our systems to meet their site-specific conditions. This helps to ensure that the building owner is delivered the highest quality products and installation.
Our team also conducts national certification and training sessions for several of our systems, such as PREPRUFE® pre-applied waterproofing, PREPRUFE® SCS waterproofing for shotcrete, and SILCOR® liquid waterproofing membranes. Architects, building envelope consultants, general contractors, and installers all attend and we walk them through our product portfolio and installation procedures in classroom and hands-on training sessions. We give all participants the opportunity to get their hands on the products and see how the systems work together. The trainings really help us build strong partnerships and relationships with our customers and remain current with building designs, challenges and trends.
What excites you the most about being part of the Design Advantage team?
Our team has more than 100 years of industry experience combined. We pass on all that knowledge to help our clients get the best product performance, which leads to a successful project. It is amazing that almost every major project around the country has had some involvement from GCP, either through products, technical support or both.
What do you find most rewarding about working on the Design Advantage team?
I can drive around town with my kids and can point out a building and tell them I helped with that project. I was there when it was just a big hole in the ground and now it's a 60-story tower. That's a great feeling.
Is there one project in particular that stands out to you?
There are so many! For instance, the new LRT line that's being built in Toronto. GCP was called in early to meet with the engineers, helping them figure out how to waterproof all 17 or so new stations in a congested urban environment. They had all different methods of construction for each station depending on the area, such as boring, mining, cut and cover, and top-down construction, which isn't all that commonplace. Each situation needed its own waterproofing solution and we were able to deliver them the expertise needed, so they could create the drawings for the construction team to follow down the line.
The projects you work on must be pretty complex.
They are, but the GCP team is very collaborative. Even though there might be experts across GCP who are brought in on the Design Advantage team, there's typically one point person who works directly with the client and simplifies the process for all included. That person will bring us in as needed for each specific case. That helps streamline the process for our clients, and that's something I think they appreciate. At the end, they still have the full resources and knowledge base of the entire GCP team but they have that point person to help them utilize this expertise to its full potential!
Tags
Air & Vapor Barriers
Architects
Contractor
Design Advantage
Engineer
Fire Protection
Flooring
In-Transit Concrete Management
Liquid Waterproofing
Technical service
Waterproofing