SAFETRACK® HW provides long-term durability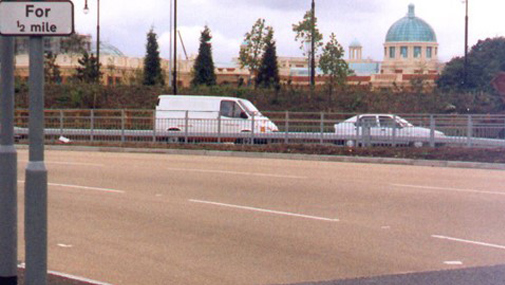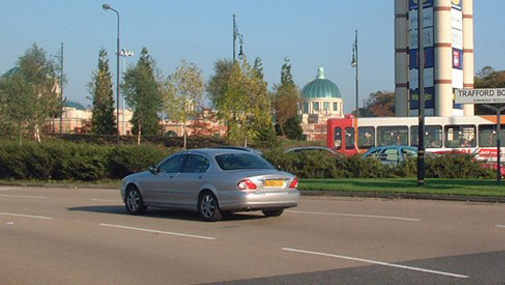 Project
Trafford Centre, UK
Client
Henry Boot Construction (UK) Ltd.
Authorized Contractor (Applicator)
Stirling Lloyd Contracts Ltd.
GCP Solutions
SAFETRACK® HW High Friction Surfacing
Project
Improving driver safety
The Trafford Centre is a large indoor shopping centre and leisure complex in Greater Manchester, UK. The SAFETRACK® HW high friction surfacing system has been in service there since 1998, enhancing driver safety on the roads and junctions leading up to Greater Manchester's popular Trafford Centre.
Challenge
A high friction surfacing system that lasts
Currently more than thirty million visitors a year make their way to the Trafford Centre, regularly filling the developments 12,500 parking spaces. This, together with the frequent Heavy Goods Vehicles (HGVs) making deliveries to the stores and the regular bus services to the complex, meant that the chosen high friction surfacing system would be subject to high traffic levels.
Solution
Providing long-lasting high friction surfacing
The Metropolitan Borough Council selected the BBA/HAPAS Type 1 approved SAFETRACK® HW High Friction Surfacing from Stirling Lloyd (now GCP Applied Technologies). The system was applied to more than 3,000m2 of deceleration and traffic signal areas near the heavily trafficked Junction 10 of the M60 Motorway. The system's compatibility with the textured finish of the existing road surfaces, its speed and ease of application and the wide range of colors and aggregates available allowed Trafford Metropolitan Borough Council to differentiate between various areas of application. These features were instrumental for the client.
Application was undertaken by Stirling Lloyd Contracts Limited, completing the work during just two visits to the site. Recent inspections show that the SAFETRACK® HW High Friction Surfacing remains in good condition and continues to provide excellent skid resistance.
Based on our unique ESSELAC® technology, the SAFETRACK® HW system's performance surpasses that of traditional thermoplastic systems. For busy, high stressed sites such as this, the SAFETRACK® HW system offered a long lasting system to reduce maintenance costs and disruption for the long-term solution.
Blue360sm Total Business Advantage.
The power of GCP products, performance and people