Project
Habitat for Humanity of Greater Palm Beach County
Partnership
Weitz Construction Academy
GCP Solutions
GRACE ICE & WATER SHIELD® HT, VYCOR® enV-S™, VYCOR® Pro flashing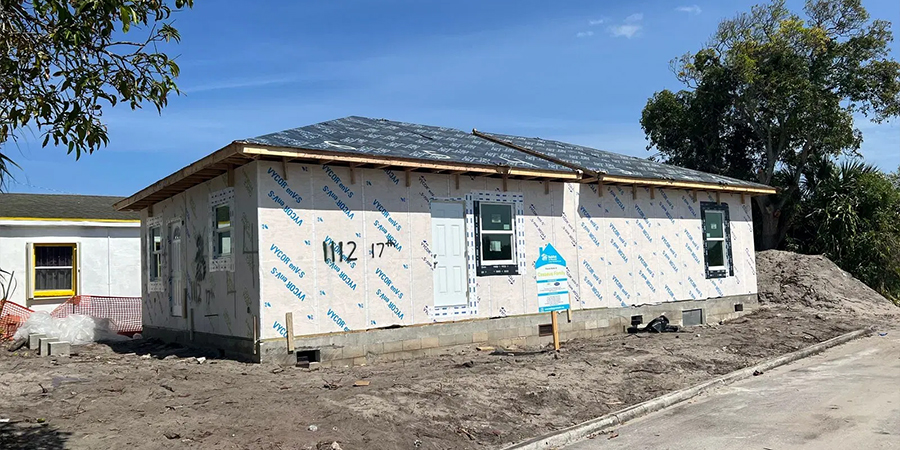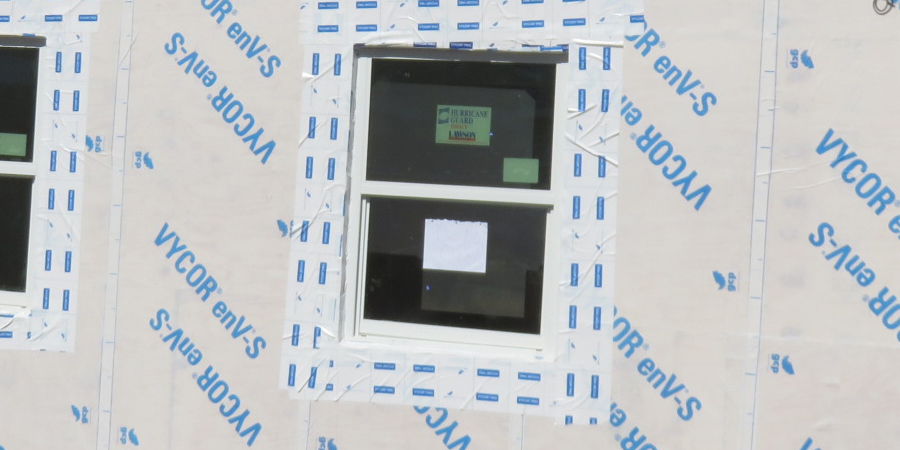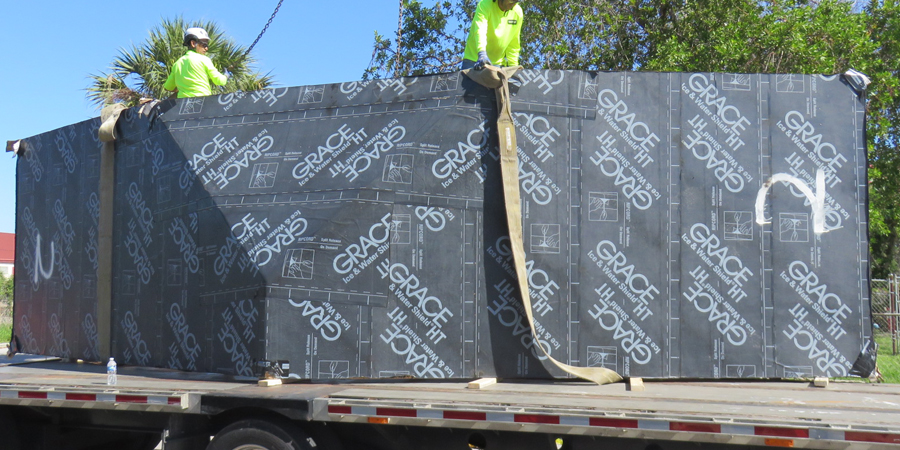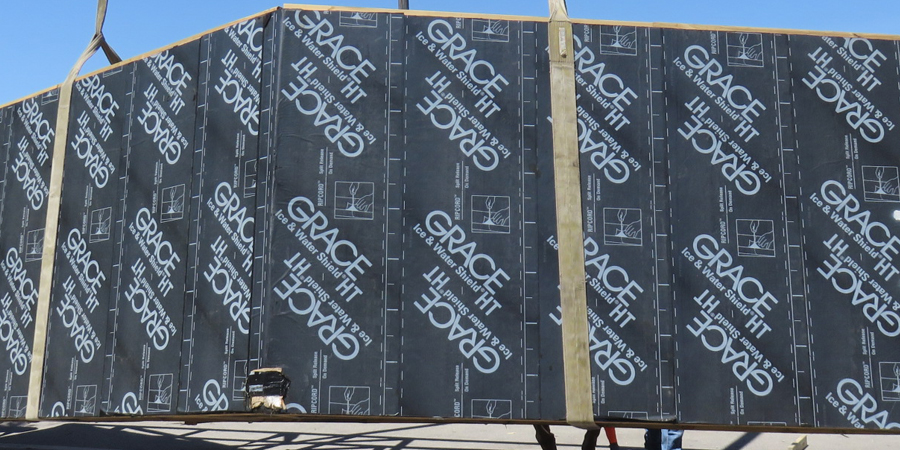 The Project
For eight years, GCP has partnered with the Weitz Construction Academy at Seminole Ridge High School in Loxahatchee, Florida to provide needed products and educate their students.
The Weitz Construction Academy is open to all Palm Beach County students. It is a certified National Career Academy Coalition program designed for those seeking a career in the construction industry immediately upon graduation, and for students desiring to obtain a post-secondary degree in construction related fields. Throughout their four years in the Academy, students are taught the construction skills necessary to pass their chosen trades certification examinations. They also receive significant OSHA construction safety training; obtaining first their 10-hour OSHA Certification Card, then 30-hour OSHA Certification Card, and finally Level 70 Advanced OSHA construction training provided by the Southeast USA OSHA training center at the University of South Florida. The students receive valuable training through actual jobsite work experience where they plan, develop and produce real-world construction projects.
For the academic 2022/2023 school year, GCP once again donated their premium residential products - roofing underlayment and weather barriers - to the Weitz Construction Academy for their students to build their tenth house for Habitat for Humanity of Greater Palm Beach County. The Habitat houses are 1,200 square feet with three bedrooms and two baths. The houses are built in modular sections by students in the school's workshop, then transported via truck to the Habitat jobsite to be assembled for their future homeowners.
The Challenge
Weather in Florida isn't what it used to be. Tropical storms and hurricane seasons have intensified in recent years. Houses need to be able to withstand the worst, no matter their size. 
Another challenge is that the siding is installed on the modular house at the jobsite. Thus, the house is exposed to highway speed winds without the protection of siding when it is transported from the school's workshop to the Habitat jobsite.
The Solution
GCP donated their GRACE ICE & WATER SHIELD® HT self-adhered roofing underlayment to provide premium performance for the modular house's roofing system, as it seals to itself at overlaps, seals to the roof deck and seals around the fasteners used to attach the shingles creating a full-bonded adhesion. All these features help prevent water from leaking into a home. GCP also donated their VYCOR® Pro flashing and VYCOR® enV-S™ self-adhered weather resistive barrier that does not require mechanical fasteners to secure in place. This house wrap solution utilizes the latest in residential building science to create an air-tight, yet "breathable" home and achieves the highest product performance available. VYCOR® enV-S™ also resists damage due to jobsite conditions and wind.
GCP's residential building materials played a critical role in the modular construction process as well as the long term durability of the home against Florida's extreme weather conditions.
"My observations of GCP's products are that the VYCOR® enV-S™ weather resistive barrier and the VYCOR® Pro flashing are miracle products, even when installed by novice high school students," said Co-Founder of the Weitz Construction Academy & Architect David Porter. "The GRACE ICE & WATER SHIELD® HT roofing underlayment is slip resistant and remains firmly in place during transport of the modular home. In addition, VYCOR® enV-S™ passes our highway wind test each time. The truck drivers put the weather barrier to the test by hitting the highway at 70 mph during the trip. We call it our 'category 1 hurricane test' and the weather barrier survived nicely, without a hint of peeling away."
The spectacular sight of House #10's modules being delivered to the home's site and hoisted up into the air to be placed on the foundation attracted the community and local TV news. Not only does the program place a spotlight on the student's hard work and construction collaboration, it shines a light on community collaboration.
"I love our partnership with the Weitz Construction Academy as it assists the community as well as contributes to the training of the next generation in construction," said GCP Senior Manager of Residential Product Management Brian Chang. "This is exactly what building product manufacturers should do."
The houses built by the Weitz Construction Academy students provide weather protected homes for hardworking families in Palm Beach County. In exchange, the students have been given the opportunity to learn important career skills, training the next generation of construction professionals. 
gcpat.com | North America Customer Service: +1 (877) 423 6491

GCP Applied Technologies Inc., 2325 Lakeview Parkway, Suite 400, Alpharetta, GA 30009, USA
GCP Canada, Inc., 294 Clements Road, West, Ajax, Ontario, Canada L1S 3C6
This document is only current as of the last updated date stated below and is valid only for use in the United States. It is important that you always refer to the currently available information at the URL below to provide the most current product information at the time of use. Additional literature such as Contractor Manuals, Technical Bulletins, Detail Drawings and detailing recommendations and other relevant documents are also available on www.gcpat.com. Information found on other websites must not be relied upon, as they may not be up-to-date or applicable to the conditions in your location and we do not accept any responsibility for their content. If there are any conflicts or if you need more information, please contact GCP Customer Service.
Last Updated: 2023-06-23
https://gcpat.com/en/about/project-profiles/gcp-partners-florida-high-school-build-habitat-humanity-homes