System Description
DUCTILCRETE® CS100 is a patented dual-layer engineered system for concrete slabs. The DUCTILCRETE® CS100 system results in high performance, flat concrete slabs with column line joint spacing while providing increased load capacity and reduced maintenance when compared to traditional slab construction systems.
Application Types
DUCTILCRETE® CS100 is recommended for the construction of new interior concrete slabs. Typical end use applications:
Warehouses
E-commerce and distribution centers
Manufacturing facilities
System Advantages
Concrete slabs designed and installed with DUCTILCRETE® CS100 will typically have the following advantages vs. conventional concrete slabs:
Up to 75% contraction joint reduction
Reduced curling 
Reduced long-term maintenance 
5-year warranty provided by licensed contractor
Sustainable – on average approximately 15% less concrete is used
Increased load carrying capacity
Elimination of wire mesh/rebar/steel fibers in the body of the slab
System Information
DUCTILCRETE® CS100 is an engineered system comprising of project specific slab designs, blends of proprietary liquid admixtures and synthetic fibers, and placement practices. 
The DUCTILCRETE® liquid admixtures and DUCTILCRETE® fibers are delivered to the jobsite ready-to-use in accordance with manufacturer's recommendation and design.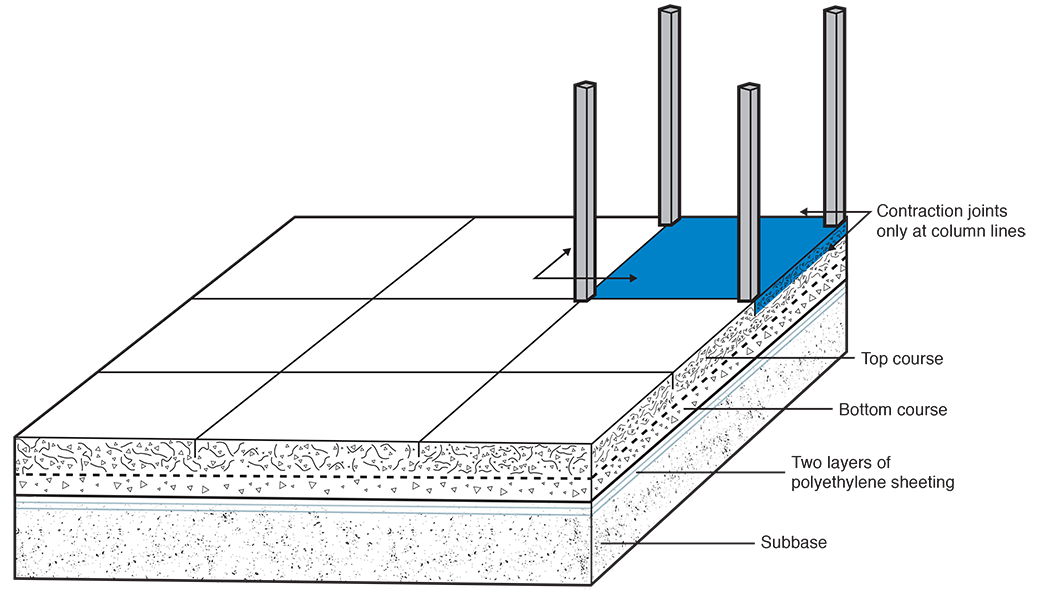 Alt Text
Example of a concrete slab design with DUCTILCRETE® CS100
Details shown are typical illustrations only and not working drawings. For assistance with working drawings and additional technical advice please contact GCP Technical Services.
Specifications and Information Guidance
Refer to the latest DUCTILCRETE® "Standard Interior Floor Slab Specification" for design and installation guidance, which can be obtained from your local GCP representative. 
The DUCTILCRETE® technology is covered by US Patent Nos. 7,968,178 and 9,828,768.