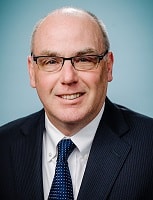 Gregory E. Poling
Chief Executive Officer
Greg Poling is the Chief Executive Officer of GCP Applied Technologies. Prior to assuming leadership of the company, Mr. Poling served as President and Chief Operating Officer of W. R. Grace & Co., the company from which GCP separated in 2016.​ At Grace, which he joined in 1977, Mr. Poling held positions in sales, ma​rketing, business development and general management across all of Grace's business segments, culminating in his role as COO, which he held from 2011-2016.
Mr. Poling holds a Bachelor Degree in History from Denison University. He has completed the MIT Sloan School of Management Executive Program as well as the Babson College Entrepreneurial Management Program.
Previously, he served on the Board of Directors of Foamex Innovations, a privately-held producer of foam products for the healthcare, electronics, industrial, and transportation industries. He currently serves as a member of the GCP Board of Directors.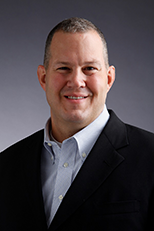 Randall S. Dearth
President and Chief Operating Officer
Randy Dearth leads all commercial, manufacturing and supply chain operations for GCP. In addition, his organization oversees the integration of acquisitions, ensures the optimization of our logistics and property network, and is responsible for the company's environment, health and safety program.
From 2012-2018, Randy was President, Chief Executive Officer and Chairman of the Board of Calgon Carbon Corporation, a NYSE-listed company that manufactures and markets products that remove contaminants from liquids and gases. Early in 2018, Calgon Carbon was acquired by Kuraray Co. Ltd. Randy also served for eight years as President and Chief Executive Officer of LANXESS Corporation (North America), a producer that develops and markets chemical intermediates, additives, specialty chemicals, and plastics. He was also President and Chief Executive Officer of Bayer Chemicals Corporation (North America) and held a number of global marketing roles with Bayer, both in the United States and Germany.
Randy holds a Master's Degree in Polymer Science and Engineering from Case Western Reserve University and a Bachelor's Degree in Chemistry from Hiram College.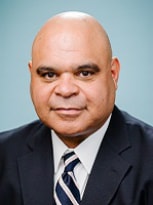 Dean Freeman
Vice President and Chief Financial Officer
Dean Freeman leads GCP's global finance and information technology functions, serving as an integral member of the company's leadership team. He led the transition, separation and public launch of the company. He has strong experience leading financial operations for public companies and a solid track record of creating value for shareholders while providing world class service for customers of global businesses.
Previously, Dean was the Interim President and Chief Executive Officer for Watts Water Technologies, a global company serving the commercial and residential building industries, after serving as Executive Vice President and Chief Financial Officer. He also held senior finance and treasury roles with Flowserve Corporation and Stanley Works Corporation, where he led its European financial organization. Prior experience includes financial executive and management positions with United Technologies Corporation and SPX Corporation.
A U.S. Army veteran, Dean earned a Bachelor Degree in Finance from the University of Connecticut, a Master Degree in Business Administration from Rensselaer Polytechnic Institute, and completed the Executive Management Program at the University of Virginia.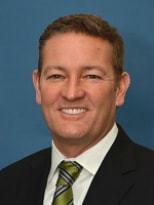 Kevin Holland
Vice President and Chief Human Resources Officer
Kevin Holland leads GCP's global human resources organization, overseeing all aspects of corporate and international HR functions for approximately 2,000 employees operating across six continents. He is responsible for developing our people, hiring new talent, and creating leading-edge management programs to grow the company, as well as building GCP's high-performance, innovative culture.
Prior to joining GCP in 2017, Kevin spent over 20 years in human resources leadership positions within large global organizations. Most recently, he held the role of Senior Vice President and Chief Human Resource Officer for BrightStar Corporation, a $12 billion mobile technology services company. Formerly, he held positions as Chief People Officer at Chiquita Brands International and the Coors Brewing Company, as well as senior human resource roles at FedEx Kinko's, Gateway and Abbott Laboratories.
Kevin holds a Bachelor of Arts in Economics from the University of Rhode Island. A U.S. Army veteran, he served for 5 years in the United States and Germany, achieving the rank of Captain.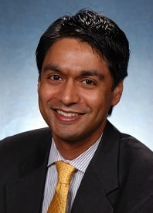 Naren B. Srinivasan
Vice President and Chief Strategy, Marketing and Development Officer
Naren Srinivasan leads GCP's global strategy, marketing, R&D and corporate development activities as well as smart technology and custom application functions. Naren spearheaded the acquisitions of SensoCrete®, Halex and Stirling Lloyd, as well as GCP's $1 billion divestiture of the Darex Packaging business.
Previously, Naren was Senior Vice President, Global Strategy & Corporate Development at The Hertz Corporation (NYSE: HTZ). He also held senior strategy and corporate development roles at Meadwestvaco Corporation. Prior to that he worked in mergers and acquisitions and private equity at Rothschild, Evercore Partners, and Dillon, Read & Co.
Naren holds a Bachelor of Arts in Mathematics and a Bachelor of Science in Economics and Finance from the University of Pennsylvania's Wharton School of Business and School of Arts & Sciences. He earned his MBA from the Columbia Business School in New York.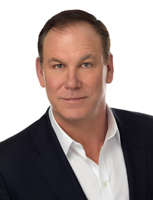 James Thompson
Vice President, General Counsel and Secretary
James Thompson leads GCP's global legal team and oversees all aspects of legal strategy, corporate governance, compliance, commercial transactions, intellectual property, and government relations. Prior to joining GCP in April 2019, James was Avon Products' Senior Vice President, General Counsel and Chief Ethics and Compliance Officer. 
Before joining Avon, he spent nine years at Chiquita Brands International, Inc. as Executive Vice President, General Counsel and Secretary. Prior to that, he was Group Vice President and General Counsel to McLeodUSA. James also served as Director, International Legal to Alticor Inc., the parent company of Amway Corporation. He began his career as an attorney at Jones Day where he gained significant experience working on domestic and international antitrust and corporate law matters. 
James received his Juris Doctor from the University of Michigan Law School and a Bachelor's Degree from the University of Michigan.