Highway Maintenance
Long-term highway maintenance solutions with minimal disruption to traffic Traffic volumes in the 21st century are unprecedented, meaning now more than ever there is a demand for long-term repair and protective solutions to keep roads open and traffic flowing. Providing safer and more reliable traffic flows while protecting and improving road infrastructure has become a major concern for highway authorities. GCP products help minimize short-term disruption while maximizing long-term results.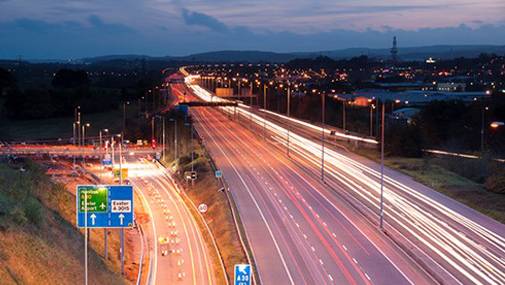 Innovation in Highway Maintenance
GCP Applied Technologies acquired Stirling Lloyd in May 2017. Together, we have a new and powerful combination of industry expertise, product innovation and global technical support that we call the Combined Advantage. Our products lead the way in fast application and return to service to reduce disruption during critical highway maintenance works.
Our product offering spans a variety of highway maintenance and repair products from long lasting SAFETRACK® high friction surfacing and line striping to a full range of HAPAS-approved crack and joint sealing systems.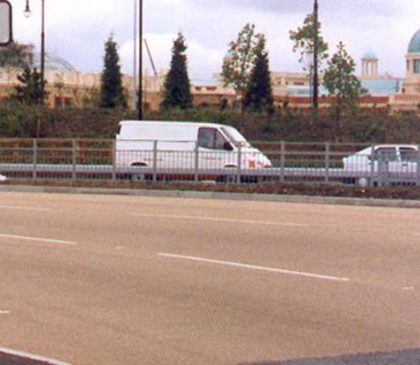 Our range of highway maintenance and repair solutions consist of:
SAFETRACK® HW high friction surfacing: Designed to provide greater road user safety in areas where collisions are a risk. SAFETRACK® HW high friction surfacing is used in deceleration approach areas, pedestrian crossings, junctions and traffic rotaries, traffic segregation and bus lanes. The SAFETRACK® system consists of a unique resin binder with aggregate over scatter and creates a strong bond to a range of substrates for long lasting durability. The system is cold applied and fast curing for fast return to service at any time of year, including overnight winter working.
SAFETRACK® LM line marking: A cold applied line striping system that offers long-term durability and color stability. The SAFETRACK® LM system cures rapidly and lasts much longer than traditional line striping technologies, reducing disruption normally created by repetitive maintenance. SAFETRACK® LM Retromax incorporates reflective glass beads, providing long-term retro-reflectivity in addition to good skid resistance.
SAFETRACK® SC colored surfacing: Ideal for parking garages, bike lanes and pedestrian areas where the highest levels of skid resistance are not needed. SAFETRACK® SC provides visible surface demarcation. Available in a variety of colors, the SAFETRACK® SC system offers long-term fade resistance and UV stability. 
SAFETRACK® CT: Provides strong color demarcation and excellent resistance to wear, combined with high levels of skid resistance for bike lanes and bus lanes, even under heavy traffic conditions.
SAFETRACK® crack infill: A cold applied, fast curing system for long-term repair of open or fretted joints in asphalt roads. The SAFETRACK® Crack Infill system is ideal for the infill and sealing of open joints, seams and cracks in road surfaces to prevent deterioration and extend the life of the road surface.
SAFETRACK® EPM: A self-compacting rapid repair system for well-constructed asphalt and concrete road surfaces. The SAFETRACK® EPM was specifically designed as an emergency patching material.
SAFETRACK® inlaid road repair: An asphalt road repair system for the reinstatement of cracks, joints and slots in road surfaces. Developed to minimize road closures and traffic management costs, the SAFETRACK® Inlaid Road Repair system can be installed across a range of temperatures, including below freezing.
SAFETRACK® overbanding: A versatile and robust solution designed for overbanding of cracks, seams and reinstatements in asphalt. SAFETRACK® Overbanding is a high performance, cold applied, liquid system available in both high modulus and flexible grades.
GCP is available from the design stage through to project delivery, providing ongoing support with long-lasting systems that are fast and simple to apply.