PERMARE® EPW system meets stringent new standards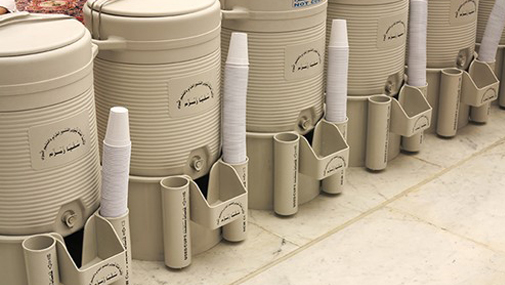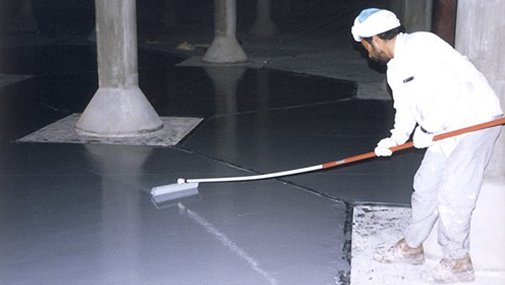 Project
Zamzam Water Tanks
Client
Grand Mosques Authority
Contractor
Dar Al Handasah
Authorized Contractor (Waterproofing Applicator)
Issam Kabbani & Co
GCP Solutions
PERMARE® EPW
Project
Providing long lasting protection of water facilities
Located in Makkah – the world's holiest Muslim city, the sacred water from the Zamzam Well is offered to millions of pilgrims each year when they visit the grand mosques of both Makkah itself and Madinah. Demand is especially high during Ramadan and the Haj Holy Festival. The water is famed for its healing properties.
In 2004, the well's eight underground concrete water storage tanks required refurbishment following the failure of the existing sheet-applied waterproofing system. The failure had occurred in the joints between sections of the sheet and at details where complex angles required waterproofing sheets to be cut and bonded. This failure had allowed water penetration into the concrete, which if left untreated, would undermine the structural integrity of the tanks.
PERMARE® EPW tanking and lining membrane from Stirling Lloyd (now GCP Applied Technologies) was used to protect the holy Zamzam water storage structures, covering approximately 12,000m2. Twelve years later, the in-situ product passed rigorous testing to meet the new standards set by the Saudi Geological Survey (SGS), confirming continued protection of the water facilities.
Challenge
Choosing a durable waterproofing solution
In 2004, the Gran Mosques Authority was looking for a Water Regulations Advisory Scheme-approved coating system that was seamless, durable and one that was liquid applied - to ensure detailing without any vulnerable joints. The system also needed to be easy to maintain. To ensure that the holy water was untainted, they needed to ensure that the system did not promote the growth of aquatic microorganisms.
It was also vital that the chosen system would form a strong bond to the concrete substrate, so that should any unnoticed damage occur during maintenance, it would remain localized and not allow water to spread underneath the membrane.
Following a year-long product study, the Grand Mosques Authority and consulting engineers, Dar Al Handasah, approved the PERMARE® EPW waterproofing system for use on this sensitive project.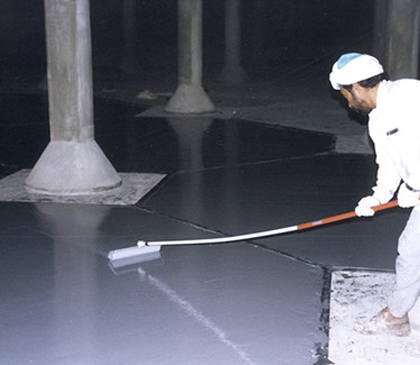 Solution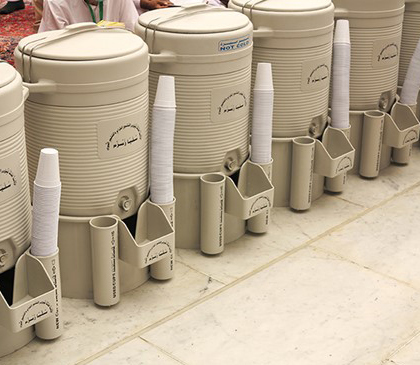 Passing stringent international testing standards
The PERMARE® EPW waterproofing system's proven compatibility with potable water helped ensure that the Zamzam water's unique flavour and chemical composition are retained. The system's tolerance of high temperatures and humidity enabled the refurbishment to take place in July. In addition, its speed of application and curing allowed the vital storage tanks to be rapidly returned to service.
In 2016, the Saudi Geological Survey (SGS) set out stringent new testing standards to ensure that the waterproofing system provided suitable coatings without affecting the water quality. The PERMARE® EPW Tropical system was retested and met the tough new pass/fail criteria.
The selection of PERMARE® EPW system in 2004 has ensured that the important task of protecting and maintaining the continued supply of this holy water has been successfully fulfilled for the past twelve years, with the system capable of continuing to fulfil this objective for many years to come.
Blue360sm Total Business Advantage.
The power of GCP products, performance and people