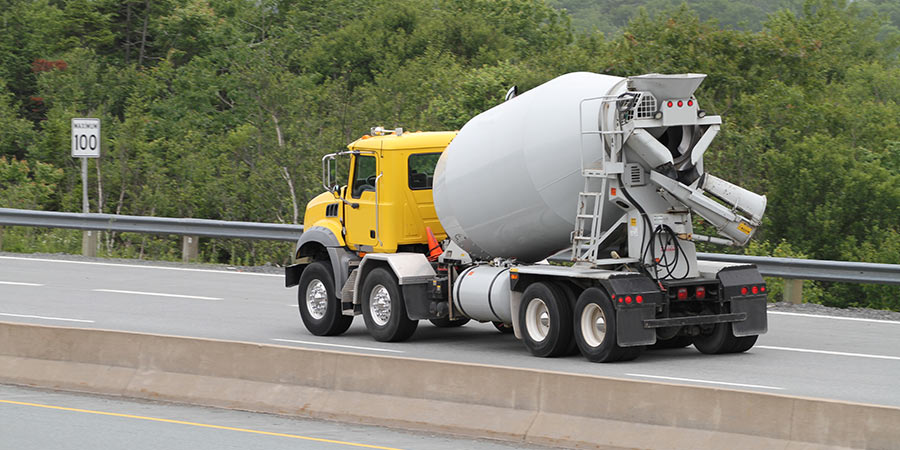 In 2013, the ASTM C94/C94M Standard Specification for Ready-Mixed Concrete was revised to allow water additions during transit, for trucks equipped with automated slump and water management systems. You can view a sample spec for Section 03300 - Cast-In-Place Concrete here, if your current concrete specification does not explicitly address in-transit water additions.
The ASTM C94 was initially drafted in 1935 as the governing standard for ready mix concrete, also to clarify items omitted in purchase agreements or project specifications. For many years, it was largely unmodified.
Within the last two decades, however, the concrete industry has undergone quite a rapid technological evolution. An increase in demand for faster construction, lower costs, an influx of new technologies and the National Ready Mixed Concrete Association's (NRMCA) P2P Initiative, have all led to more performance-based specifications when it comes to designing ready mix concrete mixes.
More responsibility and, thus, more freedom falls on the producer and contractor to meet performance requirements of the concrete spec, rather than follow a restrictive recipe set forth by the purchaser/specifier. Under ASTM C94 Option C, however, the purchaser still reserves the right to specify minimum allowable cement content, with the producer assuming responsibility for proportions.
An in-transit concrete management system can especially aid concrete producers when a maximum w/c is specified by the purchaser
When a purchaser specifies maximum water-to-cement (w/c) or water-to-cementitious (w/cm) ratio, this almost harks back to the more traditional prescriptive specifications approach; but Option C of ASTM C94/C94M is really a hybrid of prescriptive and performance-based specifications for concrete. The producer is still free to formulate mix proportions, as long as they stay below the maximum w/c. Leveraging the aid of an in-transit concrete management system installed on the ready-mix truck can accomplish this much more precisely than traditional means; the producer can reliably meet slump requirements at point of delivery (pour) without exceeding maximum w/c or w/cm.
How does an in-transit concrete management system help to accomplish this?
Let's first look at some of the problems associated with specifying a maximum w/c.
For one, water content in ready mix concrete is difficult to measure, record or calculate accurately. Aggregate moisture contents can vary. The water required to achieve required slump will also vary depending on inevitable transit conditions, such as traffic or delays on the job. Furthermore, it's difficult to establish clear and concise direction, between parties, on how the specified water content will be checked.
An in-transit concrete management system can alleviate a lot, if not all, of these issues. Trucks equipped with a management system, measure and monitor slump at every drum revolution. The ready mix concrete producer can also set maximum w/c levels on the truck so that slump is automatically managed in transit. If slump begins to fall below spec, the system injects more water or water-reducing admixture into the batch.
Furthermore, truck and batch progress is constantly monitored. Readings outside of the ready mix truck and inside the cab on the driver's dashboard interface display the slump continually. The system also includes a GPS. If a ready mix truck is stuck in traffic, not only will the concrete producer see where it is, they'll be able to more accurately predict when the next batch will arrive at the site, return and reload. The producer and concrete contractor can rest assured that, no matter when the truck arrives, the batch will be ready to pour within the specified slump range. The in-transit system's ability to constantly manage and monitor the ready mix concrete also helps to avoid retesting of slump or, even worse, a rejected batch.
Tags
Airports
Architects
Arts & education
Canal
Commercial buildings
Concrete
Contractor
Energy facilities
Engineer
In-Transit Concrete Management
Industrial facilities
Infrastructure
Low Temperature
Mass transit
Museums
Paving
Producer
Ready Mix/Precast
Retail buildings
Schools
Sports stadiums
Structural Solutions
Sustainability
VERIFI